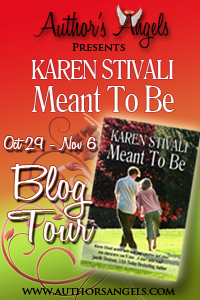 Daniel Gardner is a professor at NYU. He has a very career driven wife and is happy living in the suburbs with neighbors who have turned into his best friends. Daniel's wife, Justine, is disappointed that Daniel only wants to be a professor at NYU and doesn't dream to go beyond what fulfills him.
Marianne Valeti is a freelance designer, an awesome baker, and married to a career driven husband who has become best friends with Daniel after working together on the set of the local play. Frank, Marianne's husband, is selfish and doesn't show much concern for Marianne's happiness or feelings.
Daniel and Marianne have become pretty close. It's almost as they are the other half of each other with how well they get along. The common interests they share and how each of their spouses sometimes makes them feel inadequate is what brings them together. When an accident changes their lives forever, Daniel and Marianne friendship has the chance to become more. The question is, will the act upon it?
I loved how Daniel and Marianne where able to form such a strong friendship and be there emotionally for each other when their spouses could have cared less about anybody but themselves. I loathed Justine and Frank, she was such a cold hearted bitch most of the time and Frank was the male version of her. Oh yeah, add on that she used sex to get her way and Frank was a cheating scum bag really cemented my hatred for them.
Daniel and Marianne never shared anything other than friendship even when each individual had feelings for the other. Neither mentioned a word because they didn't want to lose their frien
dship or ruin their marriages, even bad as they were at times. Daniel would take such great care of Ella, Marianne and Frank's daughter, when they needed it. He wanted children one day and cherished the time he spent with Ella when he knew Justine didn't want kids at all.
It was almost as if Marianne and Frank moving in behind Daniel and Justine was fate...or meant to be. It was like fate knew that these two would come to rely on each other, need each other, support each other, and fate made it so it happened. When they are finally free and able to come together, I was so happy because they both deserved happiness. And to have your best friend be the one you love? It makes it so much better in my eyes.
This was a good story of friendship, loss and love. I really enjoyed this book, and am looking forward to seeing Daniel and Marianne's relationship continue in further books.

Karen will give one of her back list for each tour stop