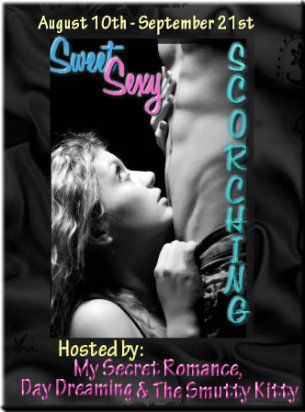 After fleeing her hometown years ago, Kara Sinclair has returnedto breathe life back into the bakery her deceased grandmother left behind. Shehas a history in this town—one that involves her one true love. A boy she'dthought she'd give her life to before circumstance got in the way. She needs tofocus on her task, but one look at Maxwell Stone and all the old feelingsreturn. And it isn't long before she can think of nothing else but reignitingthe passion they once shared.
Max never understood what drove Kara away all those years ago, andonce she returns to their Canadian hometown, he's hell bent on getting her backinto his life…and his bed. But when he uncovers the reason she left him behind,he must decide if he can move on from the past and trust his heart with theonly woman he's ever loved.
Steve wasn't sure how finding a match on a dating site could havegone so wrong—or was it so right? Younger than him by ten years, Clare exudesconfidence, sexuality and an erotic allure that leaves no room formisinterpretation. She wants him. And he wants nothing more than to buryhimself in her heat. But Clare comes with some baggage. Literally. Once hispredatory minx breaks open the suitcase and the toys come out, Steve knows he'sin for the wildest ride of his life.
Jenna takes a big risk and decides to live in the moment. Aftermonths of communication by social media, she accepts an invitation to Coloradowhere she finally meets her cowboy. Burned by past romances, Jenna isdetermined to move on and goes with one goal in mind—a booty call with a tall,dark, sexy cowboy.
Chet is a romantic at heart and when Jenna arrives, he knowsthere's more to her than a pretty face and a hot body. A casual fling won't do.He's smitten and decides to woo her the old-fashioned way with time andpatience. And of course, hot sex.
Their chemistry is elemental and they come together with heat thatsears the snowy peaks. When Mother Nature steps in, Jenna is forced to face thefeelings she's tried so hard to keep buried and Chet has to draw on hismountain skills to save the woman he has come to love.
While a stand-alone story, for maximum enjoyment we recommendreading
ElementalHeat first.
Unable to stay away from her sexy cowboy, Jenna flies back to himand the Colorado Rockies. A part of her stayed in the wild and rugged westafter she left and she wants to rekindle their passion. And uncover thepotential riches hidden in this majestic landscape.
Chet sets out to mine a special place in Jenna's heart with loveand their undeniable chemistry. Their steamy affair has Jenna searching formore than gold in the mountains—she wants Chet's rock-hard love, anywhere shecan get it.
Their passion is undeniable and they come together with a summer heatthat burns hotter than their winter tryst.

Cristal will be giving away a copy of her book Hot Fusion.



a Rafflecopter giveaway