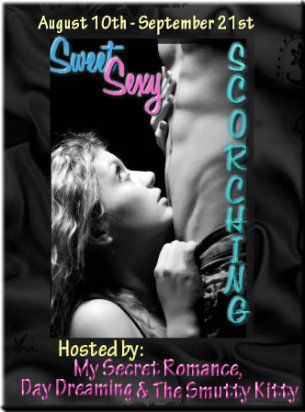 "I bet Josh doesn't kiss you like that, Lauren," he said, his voice as strained as her own. He pulled a ragged breath, his eyes half-lidded, his pupils dilated. "Tell me he does and I'll walk away right now, but I'll know if you're lying. I always did. I don't want to compete for you, babe, but I will. I will show you what this Josh can't give you, I will reawaken the pleasure I gave you all those years ago until you can't think of anyone else but me. Until you forget all about Josh and let me make you mine again."
―
Lexxie Couper
,
Love's Rhythm
"Goddess," he rasped, running his hands over her hips, up her legs.
"Lover," she whispered back, threading the fingers of her right hand through the fingers of his left and moving his hand to her breast. It was heavy and swollen and ripe with desire. He scraped his thumb over her nipple, loving the way she closed her eyes and hummed in appreciation. He loved that she was in charge. He loved how she took pleasure from his body with such confident leisure. He loved how she squeezed her innermost muscles in pulse after deliberate, exquisite pulse as she rode his length. He loved how he was just that to her, her lover, not Nick Blackthorne rock star, but just the man she gave her body, her heart, her soul to. He loved her. Everything about her."
― Lexxie Couper, Love's Rhythm

Lexxie is giving away winner's choice of ebook from her back list one lucky commenter and a packet of Tims Tams! Be sure to follow the hop to all the stops to try and figure out the 'Guess Who' post. If you would like to be in the drawing for the grand prize, please make sure you fill out the Rafflecopter form. It only needs to be filled out once from one blog each day to be entered. Thank you and good luck!!


a Rafflecopter giveaway