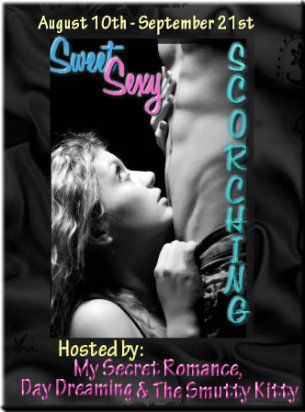 Thank you for taking the time to answer a few questions for us today.
*I have noticed you have a few new covers on your coming soon page. Can you tell us a little about them?
Sure! Wicked Release is book three in the Wicked3 series that a lot of readers have been asking for. It will be coming out within the first two weeks of September (so really soon now).
My Vampire Idol
is book three in the Shifting Reality series, and that's coming out in early October.
*Do you prefer to write series? Why?
I do love a series. Reading them and writing them. It's rare for me to write a stand-alone. I always find a side character that I wonder about. That I'm drawn to. I always find that there is more of a story to tell.
In Wicked Release, we've kind of left a Magian brother hanging *G* so we have to fix that.
And My Vampire Idol, same situation. Left him hanging. But it was worth the wait. That broody vampire is not going to know what hit him.
* I haven't read this series yet but by the looks and sounds of it I sure need to. If there was one thing you could tell me about these books (series) that isn't in the blurbs to get me to read it, what would it be?
I would say for the Shifting Reality series: My Shifter Showmance, My Demon Saint and now My Vampire Idol…imagine if you will a world where shifters, vampires and demons exist, and some of them are sick and tired of hiding in the shadows. They want to vlog reality shows and create RPGs and let the world know they really do exist, consequences be damned. I loved mingling the world of the paranormal with modern tech and reality entertainment. Oddly, it just seemed to fit.
The Wicked series is about a species of genetic witches known as Magians, one family in particular, and their quest for the perfect triad (yes, that means ménage) that will enhance their powers and fulfill their hearts. Wicked Sexy, the first story, started a bit of a sensation…and Wicked Release offers tantalizing glimpses into past books, as well as potentials for the future.
It's a fun, magical world living right in line with ours. And I'm really happy I've had a chance to return.
* Two books with in a month of each other wow that's a big accomplishment! How do you do it? Do you keep a writing schedule? what else is in the works for us?
I've actually been delayed quite a bit, life being the complex and wonderfully chaotic thing it is-And I've had a few other books for publishers (the Veil series etc) to complete-but I wanted to fulfill some promises I made to my readers. That is my strongest incentive to crack the whip.
And yes, more is on the way.
* I noticed that theses are self published, why self publishing?
Well, for these two particular books, it is ALL about…as I said before…the readers. I don't want to make them wait any longer than they have to for the next installment. But I have to admit, I really enjoy the process too. Making the covers myself, handling all the little details etc.
* Did you do these covers as well? WOW they are beautiful!
*blush* Yes, I did. Thank you! I've done a few covers for TJ Michaels and Eden Bradley as well as some graphics for The Smutketeers. (For someone who is NOT technically minded, I'm kind of addicted to Photoshop) I hope people like them.
* Now this is my favorite question, If you could come with a warning label... what would it say?
A warning label for myself? I suppose it would say "Warning: Innocent packaging hides a warped and wicked mind. Unwrap at your own risk. Also, keep breakable objects out of reach."
Is there anything that you would like your readers to know? Any special events or activities that you are planning?
Yes! The Smutketeers, my group blog with several other amazing authors, are putting together a few fantastic contests for the fall and holiday seasons. At the end of September, we're planning on having another palooza party-this one focusing on paranormal romance authors. Look for shifters, vampires, the undead, faeries and some of your favorite authors joining in! Also…well the Smutketeers have a VERY special Xmas planned in December. (oh and also most of us will have a holiday release sometime in November *wink*)
*Sandals or pumps? Barefoot unless I'm forced into shoes…then sandals. I would hurt someone in heels lol

*Jeans or pearls? Jeans all the way.

*Cowboys or CEOs? The body/endurance of a cowboy and the brain of a CEO could work. Wait…is this cowboy a shifter? Details are important. (and yes, I'm kind of picky)

*Up against a wall or soft and sensual? *blush* The wall. Definitely the wall.
*Flirty girl drink or beer? Flirty girl drink. I'm a total lightweight.
*Tattoos or piercing? Tattoos!!
RG will be giving away a $10.00 gift card to Amazon or Barnes and Noble.
a Rafflecopter giveaway