Mmmmmmm…….where do I begin? There are so many wonderful things about this book, that deciding where to start is tough. There's romance, super hot sexy scenes, tears, suspense….oh it has so many wonderful things in it.
I found myself sucked into this book from the moment I picked it up. I immediately felt a connection to Darcy and I wanted to find out all about her. She a walking contradiction, until you get to know her. She's a complex person who has suffered so much. She's finally reached the point where she's ready to move forward with her life and nothing about it is easy.
Malcolm/Theo is an undercover agent that screams alpha male. His attraction to Darcy is immediate. I immediately felt drawn to him as well, knowing his attraction to her was so strong and knowing how he was going to use her made it angst ridden from the beginning.
Malcolm/Theo's ability to read Darcy and help her through her stage fright was heart-warming and made me start rooting for them from the very beginning. Knowing that Malcolm/Theo was going to end up hurting her with the truth kept me intrigued as I wanted to know how he was going to tie her to him in such a way, she could forgive him.
I do NOT like pain in any way, shape or form. In previous novels it bothered me to read about people who enjoyed pain because I didn't understand it. I didn't see the appeal or why it excited them. Michele Zuro does an amazing job of relaying what is going through Darcy's mind and why she needs the pain to find balance. I think this is really the first time I've come close to understanding that thought or idea.
I found Malcolm/Theo's restraint and patience as frustrating as Darcy at times. The tension was so thick you could cut it with a knife and I wanted some release! While I was frustrated by his patience and restraint, I also understand his reasoning for it. I think it added so much to the romance and the overall story.
The scene where Darcy finally submits in all ways to Malcolm/Theo is so hot and so unexpected! That did not play out the way I thought it would. Trying to explain it is so confusing but reading it made perfect sense. Darcy couldn't give her total submission but she did giver permission for Malcolm/Theo to take her submission. That sounds contradictory, but when you read it, it works for them and in such a beautiful way! I actually re-read that part of it several times!
When Darcy finally learns the truth about Malcolm/Theo, I cried like a baby. My heart broke for her and I wanted to each chocolate ice cream with her and commiserate. I found the method of the reveal to be interesting and could see that happening in real life. Michele did an awesome job of making me feel what Darcy felt, the betrayal and heartbreak. When Malcolm stayed at her house all night waiting on her, knowing she wouldn't be back for quite some time, really showed how much he cared for her and he would wait on her. Anything less and things could have turned out very differently between them. It didn't matter that she wasn't ready to see him, but I do think it made a difference in the outcome.
Underscoring all the hot smexy scenes and romance, is the mystery of Scott's (Darcy's fiancé) disappearance 8 months earlier and on-going investigation into one of Darcy's clients (Snyder). While we do finally learn what happened to Scott, I was still confused as to why Snyder was so fixated on Darcy. That part still didn't make 100% sense to me at the end. I would have liked to have seen a little bit more on that front. I think that would have made the story fall into place a little bit more.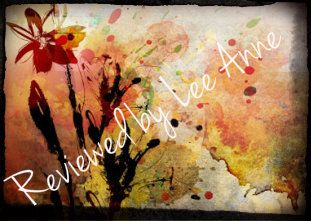 This is my first book by Michele Zuro and I can't wait to read more from her!