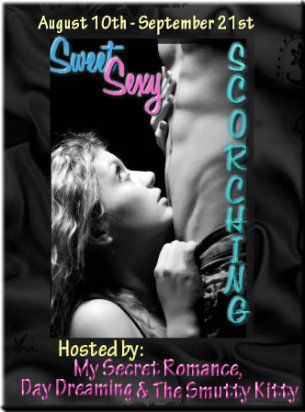 BACK TO NATURE
is the first story in the book and is written by Cassandra Carr.

It certainly sets a tone for what to expect from the rest!

Our couple is in a firm Dom/sub relationship, which is exemplified beautifully.

He decides they're going to go have some public fun, so they go to a park and do all kinds of naughty things in various locations throughout.

The fun thing is that they're never itching for an audience, nor are they disappointed, or shy for that matter, whenever they get one.

Cassandra weaves a story that holds a perfect balance of erotica and loving devotion and it's really a beautiful thing.
HAIL MARI
is the next story, written by Jami Davenport.

This picks up from somewhere in the middle of the last story from the point of view of a spectator from one of the locations of a tryst from "the original couple" (I will refer to them frequently, as they are the catalyst for a park full of naughtiness!).

Mari and Wyatt meet up once a year whenever he's in town, always pushing her to venture into more and more unfamiliar territory sexually.

After catching sight of a couple on a park bench, they decide to have a little fun of their own.

This encounter however, will lead them to a new place emotionally.

It starts off seeming like it'll just be a horny couple, but instead turns into a potentially life changing experience.
TAKING IT OUTSIDE
is the third story and the only one written by Cristal Ryder.

What disappoints me is that this is the only one by her, as it was my favorite in the book.

Don't get me wrong, I enjoyed them all, but this one had emotion, heat, and comedy.

Val and Tyler have a strong relationship and a healthy sex life – one that encourages a little adventure from time to time.

Val sets a sexy picnic in the park and tells Tyler to meet her.

While waiting, she sees a shameless couple up on one of the lookouts above the lake.

She's already hot and bothered by the time Tyler catches up with her.

They visually follow the couple, and use their antics as inspiration for their own.

Little did they realize they weren't the only voyeuristic people in the equation.

They get the surprise of their lives at a café later that leads to a little embarrassment, but many laughs.
A WHOLE NEW WORLD
is the fourth story, returning to Cassandra Carr.

Once again we're in the minds of two people who happened to catch sight of our original couple when they actually thought they were alone.

It leads to Ross confessing an exhibitionist side, and to Miranda deciding to explore the possibilities.

Ross is so respectful of Miranda as he tries to help guide her and ease her into different fun, public situations.

Miranda is so adoring in her desire to fulfill Ross's fantasies, and it leads to her finding a new side to herself as well as Ross.

This story is a little different because, the others seemed to be mostly about the man having the most control in any given situation, but this one is more give and take.

They push, challenge, and encourage each other.

It's really cute because he may push her limits, but she pushes his buttons and threatens his sanity, driving crazy.

It's also different because rather than spanning just the one outing, this story spans days, as the original couple continues to inspire them without ever needing to be seen again.
IN THE OPEN
is the final story by Jami Davenport.

In her first one, she introduces two couples, but only follows the one.

This follows the other, returning to the moment they're all caught up in the couple giving the poor park bench a work out.

It refers to a little more kink by bringing up plans of handcuffs and blindfolds, and the sex is a little rougher.

Jaid and Alex face two major conflicts, his reputation as a player and her being ten years older than him.

In the end, both struggles are the last thing on their minds.

This is also the most blatantly exhibitionist story in the book.

Yeah, they've all enjoyed an audience to some extent, but here our stars actually invite an audience and put on show.

That being said, it's also quite possibly one of the most emotional – the ending almost had me in tears!
The bottom line about the book as a whole is that it's absolutely hot, completely sensual, and oh so very sweet – the authors deserve a pat on the back.

In its entirety, it was an utterly enjoyable read, and I will never walk through a park, or a mall parking lot for the matter, without wondering what I'm not seeing.

After all, who hasn't longed to be even a little bit of an exhibitionist or a voyeur (or both)? *wink*
Want to read an interview with all the authors of the book? Check it out HERE.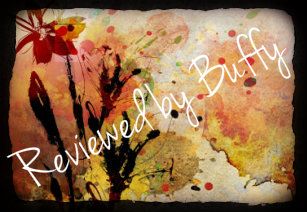 Cassandra is giving away a signed set of romance trading cards to one commenter.
Be sure to follow the hop to all the stops to try and figure out the 'Guess Who' post. If you would like to be in the drawing for the grand prize, please make sure you fill out the Rafflecopter form. It only needs to be filled out once from one blog each day to be entered. Thank you and good luck!!
a Rafflecopter giveaway