Review:
Pretty early in the book, you can tell there was a story before this one, but you don't really feel like you're missing anything, though what you do find out makes you want to go back and read it anyway.
There's intrigue and an instant connection with Libby right from the beginning, and you also kind of fall for the brothers right from the start too with their easy banter and protective natures. They describe what it's like to go riding on their ranch, and it's an offer a girl can't refuse, though if she had, I would've jumped in the book and taken them up on it!
The buildup to finding out what it is that Libby's running from is frustrating, but in a good anticipatory way. However, the final showdown felt a bit anticlimactic and the overall conflict didn't seem nearly as bad as expected. In the end, Libby almost comes across more cowardly than desperate for having run under the circumstances.
Overall thought- it was enjoyable. It's hot as hell, even has a little voyeurism and kink thrown in at one point for good measure. On a random note, the saloon reminded me of "Coyote Ugly", I loved the description of Libby's motorcycle, and Luke's my favorite brother, though both are the perfect blend of rough and tender, sexy and sweet. It's definitely worth a read.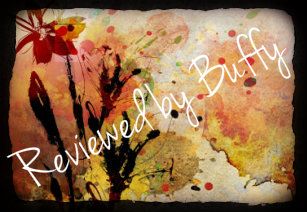 Hi Myla! Thank you so much for taking the time for an interview with my Secret Romance! I recently discovered your work from another author, Skye Warren. I'm so happy she introduced me to your books. I loved what I read! You have a natural flow with words.
Thank you so much. Glad you love my writing style. Thanks for inviting me to interview with you.
How did you get your start in writing? What made you decide to be an author?
While babysitting computer systems at the turn of the century, affectionately labeled Y2K, my sister, Delilah Devlin, and I decided we didn't want to do that the rest of out lives. We loved reading romance and thought "we can write that." Boy was it an eye-opener once we started. We each wrote a chapter and looked at each other and said "what next?" The learning journey began. Delilah and I co-wrote 5 books to learn how to do it, then we branched out on our own.
Can you tell us a little about your UGLY STICK SALOON series? How many books are you planning for it?
I lived in Texas for a total of 20 years, visited a few bars and met a lot of cowboys. I loosely based the Ugly Stick Saloon on kluge of all the places I'd been. The people came to me as I began writing. As for how many books? As many as the readers want! I love that new characters appear and reappear throughout the series.
Do you bring your own real life experiences to your writing? If so, how?
Absolutely! I've never been in a ménage sadly, but I have in my dreams and imagination. I've never been a vampire, werewolf or genie, but I know how the emotions feel for loss, happiness, silliness or a good orgasm. And no matter who they are, people can relate to human emotions.
I absolutely love erotic romance books. DUTY BOUND was the first book I read of yours and I liked it a lot. I know most people think erotic romance is all about the sex, but it's not. Don't get me wrong, it's hot as hell but there is something else about it that I can't quite explain…it's slightly dark, alluring yet gratifying and there is a great story to be told. How did you get into writing erotic romance? Was it the first genre you tried out when you started writing?
Actually, I didn't start writing erotic romance. I wrote contemporary sexy romance for Harlequin Intrigue and still do. I followed my sister Delilah into the "dark side" of erotic romance and haven't looked back. It's fun and sexy. And you're right, it's not all about the sex. A good story is a must.
If your books could come with a warning label, what would it say?
Actually, my erotic romances from Samhain have warning labels. Here's the one for BOOTS AND LEATHER:
Welcome back to the Ugly Stick Saloon. Pull up a chair and set a spell, you're gonna wanna hear this tale about two hot Kiowa twins and a leather-clad biker chick. Multiple partners, a little BDSM, and one skinny-dippin' scene so hot it'll make the pages sizzle!
What is something readers wouldn't know about you?
I used to work in a state park leading nature walks and conducting snake demonstrations. They called me the "snake lady".
Where can we find out more about you and your work?
Check out my website at http://mylajackson.com
Vanilla, Chocolate or Strawberry?
Chocolate
Pumps, Sandals or Sneakers?
Sandals
Beer or Fruity Girly drink?
Fruity Girly drink. Beer on a hot day.
Boxers, Briefs or Commando?
Commando!
Vampire, Demon or Shifter?
Demon – got some demons going in my Elle James books for Harlequin Nocturne Cravings. I had a lot of fun writing them. HOT DEMON NIGHTS by Elle James
Soft and Sensual or Up Against the Wall?
Up against the wall, hot and hard.
Tattoos or Piercing?
Piercings
Thanks so much, Myla, for being here.
Myla Jackson pens wildly sexy adventures of all genres including historical westerns, medieval tales, romantic suspense, contemporary romance and paranormals with beasties of all shapes and sizes. When not wrangling words from her computer with the help of her canine muses, she's snow-skiing, boating or riding her ATV.
Blog:

http://www.mylajack.blogspot.com/
Facebook:

http://www.facebook.com/people/Myla-Jackson/1584109666
Twitter:

http://www.twitter.com/MylaJacksonAuth

Myla will be awarding an eBook copy of

Sex Ed

or or

Boots and Chaps

to a randomly drawn commenter during the tour. Please remember to leave your email address so the winner can be contacted. Thank you and good luck!