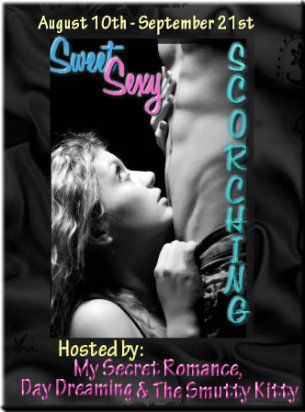 Review:
Wow. This is on dark and twisted story. I was enthralled from the moment I picked up the book. You pick up the story and you immediately know you're in a journal. In this journal a woman is revealing an intense BDSM experience with edge play. It's intense. It's dark. This woman is broken and messed up and it all comes out on the page. But you're powerless to stop reading, just as Sara is.
Sara decides she has to find Rebecca. Sara goes to to the art gallery to find Rebecca and reassure herself that she is OK. While at the art gallery, Sara finds out Rebecca is on extended leave and is offered Rebecca's job. Sara is thrilled with the job offer. Finally Sara will get to be part of the art world, a world she gave up many years ago and continue to look for Rebecca. As she works at the art gallery Sara can't help but feel like she's becoming Rebecca. She feels as though she's living Rebecca's life.
While at the art gallery Sara meets Chris Merit, a famous artist. She and Chris start a romantic affair that is twisted in so many ways. Chris and Mark, Sara's boss, are constantly at each other. It's obvious they were once friends but now compete with each other instead. Sara is caught in the middle. Chris keeps trying to warn Sara away while at the same time pulling her to him. Chris warns her that she doesn't belong in this world and she's better off leaving. Chris finally shows Sara his dark side by taking her to the private BDSM club Mark owns. Sara is shocked and can't process what she's seeing. She refuses to give Chris the chance to explain. We're left at the end of the story with a chilling cliffhanger.
The parallels between Alfred Hitchock's Rebecca and If I Were You are uncanny. The mystery surrounding Rebecca, the man she falls in love with, and finding out what happened to Rebecca all speak to me. It's intriguing, dark, and mysterious!
I'm completely captivated by Sara and Chris. The romance between them is hot and the sex is ever hotter. There are so many things I want to know! I want to know how Mark fits into the picture. I want to know what happened to Rebecca. I want to know what happens to Sara after she's trapped. I want to know why Chris hasn't contacted Sara again. It's all killing me! I have to know! Unfortunately we don't get the answers to those questions in this book. I must now wait for the second book, Being Me. I don't have a release date for that book yet. I've said it before and I'll say it again, I love cliffhangers (and this one is a doozy) but I'm not a patient woman. So, get cracking Ms. Jones! Or I may just send Mark after you!
For those of you reading this and wondering why I'm going to send Mark after Ms. Jones……You'll just have to read the book and find out!
Excerpt from If I Were You
We are almost to the gallery, and a knot has formed in my stomach at the prospect of an awkward goodbye, when he suddenly grabs me and pulls me into a small enclave of a deserted office rental. Before I can fully grasp what is happening, I am against the wall, hidden from the street and he is in front of me, enclosing me in the tiny space. I blink up into his burning stare and I think I might combust. His scent, his warmth, his hard body, is all around me, but he is not touching me. I want him to touch me.
He presses his hand to the concrete wall above my head when I want it on my body. "You don't belong here, Sara."
The words are unexpected, a hard punch in the chest. "What? I don't understand."
"This job is wrong for you."
I shake my head. I don't belong? Coming from Chris, an established artist, I feel inferior, rejected. "You asked me why I wasn't following my heart. Why I wasn't pursuing what I love. I am. That's what I'm doing."
"I didn't think you'd do it in this place."
This place. I don't know what he's telling me. Does he mean this gallery? This city? Has he judged me not worthy of his inner circle?
"Look, Sara." He hesitates, and lifts his head to the sky, seeming to struggle for words before fixing me with a turbulent look. "I'm trying to protect you here. This world you've strayed into is filled with dark, messed up, arrogant assholes who will play with your mind and use you until there is nothing else left for you to recognize in yourself."
"Are you one of those dark, messed up, arrogant assholes?"
He stares down at me, and I barely recognize the hard lines of his face, the glint in his eyes, as belonging to the man I've just had lunch with. His gaze sweeps my lips, lingers, and the swell of response and longing in me is instant, overwhelming. He reaches up and strokes his thumb over my bottom lip. Every nerve ending in my body responds and it's all I can do not to touch him, to grab his hand, but something holds me back. I am lost in this man, in his stare, in some spellbinding, dark whirlwind of…what? Lust, desire, torment? Seconds tick eternally and so does the silence. I want to hold him, to stop whatever I sense is coming but I cannot.
"I'm worse." He pushes off the wall, and is gone. He is gone. I am alone against the wall, aching with a fire that has nothing to do with the meal we shared. My lashes flutter, my fingers touch my lip where he touched me. He has warned me away from Mark, from the gallery, from him, and he has failed. I cannot turn away. I am here and I am going nowhere.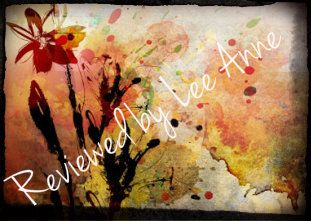 Thank you so much for agreeing to the interview. I'm very excited about this! I loved If I Were You! I have a real soft spot for dark, twisted novels that are this steamy!
The inspiration for this book was a journal your DH found in a storage unit he bought, like in Storage Wars. Is any part of the story in If I Were You from the actual journal you found or is it all made up?
There really was a journal though it was nothing like the one in the book. Years ago, DH worked at a Physical Therapist and the office was suddenly shutdown. We needed money and I saw a small article about storage actions. This was WAY before the tv shows. He decided to go and check it out. He bought a unit and it began what was years of him doing that. The units could be interesting, disgusting, sad. Sometimes you knew from things you found the people had died, or divorced, or went to jail. Sometimes you just didn't know. So one day DH found a journal and he was sick so he laid down and started reading. He was completely absorbed and kept exclaiming things like 'she's pregnant again!' and 'someone died next door and the police are there!'. He started bugging me to write a story about a journal and a mystery and for years he kept pushing. And so the story came about...
Did you search for the owner of that journal like Sara does?
No. Buying units is a tough biz. You have to try not to get personally involved or to think about the owners. It's not easy and I didn't like that part. Now, had we thought someone was hurt that would have been different. We found a sawed off shotgun with a filed away serial number and we called the police right away.
You advertise this as Fifty Shades of Grey meets Basic Instinct. I can definitely see that in the first story. I actually compare it to Alfred Hitcock's Rebecca. Since I see on your website you are movie buff, I have to ask did the movie Rebecca have any influence on your story?
In this case other than Basic Instinct there isn't really another book or movie influence. I drafted this story before Shades existed and it set on an editors desk for over a year. So even Shades wasn't a real influence. The story units were. I mean heck, in our first unit we found a very erotic sex drawer I had to clean out! The curiosity over the units formed ideas and I took notes. The Basic Instinct comparison will become more apparent as the trilogy continues but there are lots of ways that comes into play. There are people obsessed with other people....just how obsessed? We shall see! I do enjoy writing a good suspense plot and DH's love of suspense and scary things has influenced me.
Chris comes across as a Dominant Alpha Male but then you allude to him being submissive, or liking to take pain, when he's talking to Sara. Is he really a switch or should we be anticipating another twist to this story?
I don't want to tell too much on this:) Book 2 will give you answers I promise. However, Chris isn't submissive so I don't want anyone to suddenly worry he's going to become someone they don't think he is. That doesn't mean he doesn't have some surprises in store!
The book has a definite BDSM twist to it at the end. Are we going to see more of that in the future books?
You will see a lot more of this element in book 2.
Since there is a BDSM element to the book, people will want to know if you have first hand knowledge/experience or is it all research? If it is all research, did you talk to anyone in the lifestyle to be sure you were accurate?
I did a lot of research and believe me, that was interesting. And talking to people who know things you don't is critical. We don't have to do everything in our books but we need to know they ring true.
I'm completely hooked on Chris and Sara. Plus I have to know what happened to Rebecca. When can we expect Being Me to be released?
February. I wish I could get it out sooner, and I'm working on a possible January shift, but I have some deadlines I need to attend. I have these characters in my head though, and they really don't want to wait. I can't wait to write book 3 at this point because I'm so excited about what happens in it.
Where did the inspiration for the art gallery and using artists come from? What inspired that part of the story?
I have been to San Francisco many times and always been intrigued by the art world.
What other projects do you have in the works right now?
I have a busy schedule. I have a Blaze trilogy and a really hot Spice Brief out. I'm in the new 12 Shades of Surrender anthology releasing with HQ. I have a new Werewolf Society story out September 1. A new Tall, Dark, and Deadly (Blake's story!) October 15th, and a new Urban Fantasy series December 21. I am really excited about the Urban Fantasy.
You have quite an impressive list of books, 8 different series (that I counted, please correct me if I'm wrong), not including the Inside Out Trilogy. GoodReads has you listed with 67 different books. How long have you been writing?
Some of those books are different languages and editions. I believe I'm at about 40 original stories. I start writing in 2003 before I sold my staffing agency. I worked 80 hours weeks at my business so I just don't know how not to work all the time. I write 7 days a week.
How scary was it for you to sell your staffing agency to go to writing full time? Had you already published at that point?
I was published but not making any money at being published. It was scary mostly because even when I sold I was offered a lot of money to stay in five years. Walking away from that was a risk and a lot of people in my life thought I was nuts. I have sense thought of a Will Smith saying 'If you aren't with me when I'm on the bottom, you aren't with me when I'm on the top'. I have a few people who really fit that saying and that's hard to swallow. DH was with me on the bottom and held me up when I was ready to give up. But also, on the scary part. What scared me the most was being ten years older and still doing something I hated.
Well, when I write a story I really need the characters I am writing at the time to the ones I love the most and they are. However, Sara and Chris, and the gang, have made that very difficult. They refuse to get out of my head so other characters can get in. The story I am writing right now started very slow for that reason. I just couldn't get to know my characters.
Do you plan your characters and storyline or does it come to you as you write? What happens when you do plan the story but you find it going in a different direction? Do you go in that new direction or stick to your original one?
For novella I will often just have an idea and then let it take form. For a full sized novel I draft an outline. But for instance with IF I WERE YOU, I had a full outline, but it was a guide only. Rarely does it end up just as I draft it. If it did I'd be worried my characters hadn't become their own people, driving the story rather than the outline.
What do you want your readers to get from your books?
I want them to be feel touched by the story, and ideally, after they reach THE END.
What's something readers wouldn't know about you?
Hmmm, the question is-- is any of it interesting? DH is 9 years younger than me and I have a complex about that. Had I known his age I would never have gone out with him and he knew it and avoided that question. And yet, I've never written a younger man and older woman story....I think I need to!
Lightening Round!
Boxers, Briefs or Commando?
The right man can make all three look really good!
Book or ereader?
Audio. I am a gym addict so when I'm at the gym I listen to audio books to get my fix. Love them!
Vampire, Demon or Shifter?
Well, DH would say VAMPIRE'S rule but I have taken to my Werewolves, so shifters might just have to get my vote.
Pumps, Sandals or Sneakers?
I love a chance to wear heels because I spend so much time in tennis shoes and slippers!
Pantyhose or Thigh Highs?
I left my pantyhose back in the corporate world so neither is my choice, but thigh highs are sexy:)
Pickup Truck or Convertible?
Even though I'm a Texas girl I have to say Convertible.
Night out dancing or Movie in?
DH and I love to dance but a good marathon night of movies or one of our shows and a pizza and we are happy campers.
Well, I had my share of cowboys and CEO's in Texas and often they were one and the same! I'll take doctors...DH is gong to med school.
I thought I'd share a sexy snippet from IF I WERE YOU seen nowhere else....now this is very hot so if you don't want to post it I so understand...
"Hands over your head," he orders, pressing my palms to the glass above me, his body shadowing mine. "Stay like that."
My pulse jumps wildly and adrenaline surges. I've been ordered around during sex, but in a clinical, bend over and give me what I want kind of way I tried to convince myself was hot. It wasn't. I hated every second, every instance, and I'd endured it. This is different though, erotic in a way I've never experienced, enticingly full of promise. My body is sensitized, pulsing with arousal. I am hot where Chris is touching me and cold where he isn't.
And here are a few story quotes:
Sara: We are no longer ourselves, no longer the damaged, thinking creatures who can hold back and control what we say and do.
Sara: He is always testing me and I am not sure what the scorecard is or even what I'm trying to achieve.
Sara: He reaches for the jacket and takes it, and I hope he will touch me, and fear that he will, at the same moment. I am so out of control and confused.
Lisa Renee Jones is giving away a large rose scented Yankee Candle that smells so good and a copy of any of her ebooks or a print copy of her new Blaze FOLLOW MY LEAD -- readers choice.
a Rafflecopter giveaway