Can I just sayI love how their names are Romeo and Juliet? Maybe it is the romantic in me,but when I saw that I just knew that this was going to be a book that was goingto make me fall in love with the characters and I did. Romeo, oh Romeo wherecan I find my own personal Romeo? He is hot, steamy, loyal, and a romantic, whocould ask for more ladies? Oh and he is a UFC fighter too, so that just adds tohis level of hotness in my opinion. Juliet, or Jules as she is known toeveryone else, is his perfect balance. She is not some weak soft spoken woman,no this girl kicks serious ass! She has multiple black belts in Karate, is anattorney, a part time deputy sheriff, part owner of the gym and knows how totake care of herself.
These two area modern day Romeo and Juliet, yes pun intended. They had to survive a lot tobe together and that is an understatement of what they went through. My stomachwould flip flop during certain scenes, my heart would physically hurt duringothers and I even cried a little. These two are the missing piece to eachother.
I kept falling morein love with this series the more I read. I am highly anticipating Wyatt'sbook, because after watching his best friend Clay, and now his sister Julietfind their own happily ever afters he deserves his. I really hope that KeleMoon will continue this series past three books. If she keeps up the emotionsand hot steamy sex that she has in the first two books, in my opinion, she willhave a series that will be worth reading even down the road.
Read Janna's review of Defying the Odds, Battered Hearts Book One HERE.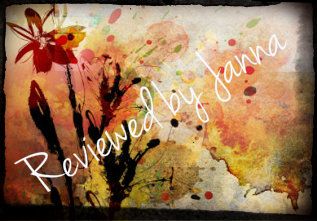 Kele will be awarding a $25 Amazon GC to one randomly drawn commenter during the tour.
Afreckle-faced redhead born and raised in Hawaii, Kele Moon has always beena bit of a sore thumb and has come to enjoy the novelty of it. She thrives onpushing the envelope and finding ways to make the impossible work in her storytelling. With a mad passion for romance, she adores the art of falling in love.The only rules she believes in is that, in love, there are no rules and truelove knows no bounds.
So obsessed isshe with the beauty of romance and the novelty of creating it, she's lost inher own wonder world most of the time. Thankfully she married her own dark,handsome, brooding hero who has infinite patience for her airy ways andattempts to keep her grounded. When she leaves her keys in the refrigerator orher cell phone in the oven, he's usually there to save her from herself. Thetwo of them now reside in Florida with their three beautifulchildren, who make their lives both fun and challenging in equal parts—theywouldn't have it any other way.
Twitter: https://twitter.com/kele_Moon