This is a wonderful story of two best friends, risking it all for love. I read this all in one sitting because I couldn't put it down! My heart bled for Kennedy and Memphis. They kept trying and doing everything wrong.
Memphis and Kennedy definitely had that spark and energy of two people dying to be more than friends, but neither one was willing to take that chance. Once they did finally take the plunge, they kept saying and doing the wrong things. They just ended up hurting each other as only two people in love could. I cried so hard over all the things Kennedy and Memphis kept saying to each other. I just wanted to shout at them to stop it!
The countryside of Alaska was a romantic setting for them to finally get together and added so much heat to the story. The first time Memphis and Kennedy finally hooked up, I thought I was going to combust just from reading it. It was so rough and tumble and definitely spur of the moment. The second, third, fourth, etc. were all just as hot.
Kennedy killed me at certain points in the story. She became such a doormat at one point, I wanted to reach into the book and slap some sense into her. She did finally learn her lesson, stand up for herself and become the woman she should be. Unfortunately she did it without Memphis. She finally hurt him one too many times and he left her. I just wanted to shake her!
Ms. Schmidt did a fantastic job of resolving the problems Memphis and Kennedy had. I was so excited to see them get their HEA but I still cried through the whole thing. I was afraid it was going to fall apart, just when they were so close to getting it all.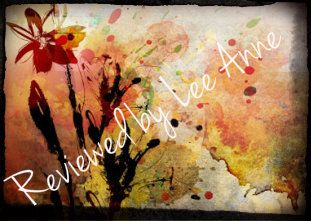 Jennifer Schmidt did a fantastic job of building a romance between two wonderful people. We should all be so lucky to find the kind of love and passion she painted in her story.

Guest Post from Jennifer Schmidt
I'm not at all romantic. I don't believe in happily ever after, knights in shining armor on white horses, love conquers all… I don't believe in forever. One of my favourite quotes is from ER: "I believe in monogamy. I just don't believe in the concept "forever."
That doesn't mean that I don't believe in love, because I do. I'm just not one to be wrapped up in the "we're going to be together forever, making babies and growing old on the front porch" type of stuff. I believe everything eventually comes to an end. Does that make me a pessimist? Maybe to some, but I prefer realist.
It's one of the reasons I cannot write romance. Okay, yes, you'll read about the characters falling in love in my books, but I don't focus on the emotional part of their relationship. My books aren't about two people meeting and falling head over heels for each other with dates and phone calls and flowers. I don't know how to do that. If I try to write anything too lovey-dovey it all comes out mushy and roll your eyes corny.
It's one of the reasons I like my novels labeled erotica. I get to focus on the physical part of the relationship and not have to worry about living up to the romantic side of things. If a love story progresses and the characters get a happily ever after then I guess that gives (most of) the readers what they're looking for.

I never write with the intention of the characters ending up together, however, even though so far they have. But if you were to ask me to write a ten year version of "where are they now" for my characters, more than likely they wouldn't be together.
Well, maybe Kennedy and Memphis would make it. But that's only because the story and characters are somewhat special to me and I'd like to see them beat the odds.

a Rafflecopter giveaway