Review:
Rough Surrender is a scorching hot, historical read. It's the early 1900's. Aviation has taken the world by storm. Everyone is clamoring to be a part of this new phenomenon. Well almost everyone. Leonhardt Meissner, a man skilled in the art of control, thinks it's dangerous and insane. Of course he would fall for a daring woman who seeks the freedom only flying in the skies can bring her.
Faith Evard is among the first female pilots. Adventurous and feisty, she's not afraid to take risks. She meets Leonhardt Meissner in Cairo during Aviation Week. He's like no man she's ever met. He's handsome with a spark of danger. Faith has no sexual experience. Leonhardt, however, has plenty of it. His tastes run dark and wicked. With
only ten days in Egypt, Mr. Meissner draws her in as he masters her body, mind, and her very soul. In the end will his demands in and out of the bedroom be too much for her to handle or will she stay and fight for what's in her heart?
Wow! Leonhardt Meissner can tie me up and make me surrender any damn day. He's intimidating, but not overly. He comes to care quickly for Faith and becomes very protective of her. Faith is surprised and confused by how easily she gives him that much power. But with the things he does to her body, she doesn't dwell on it too long. Ms. Silverwood did an amazing job setting the scenes. The banter between Faith and Leonhardt was natural and real. I loved seeing the teasing and playfulness Cari Silverwood brought to the story. Her depiction of that time was well researched. And…ahem…she makes use of a very interesting pen holder. Gotta read this one if you want to know what I'm talking about. ;) Oh yeah there's also a murder mystery interwoven that needs to be solved.

Thank you Ms. Silverwood for a titillating read.
Tour Schedule:
September 10th- Queentutt's World of Escapism (Excerpt)
September 10th- For The Love of Reading (Excerpt)
September 11th- My Secret Romance Book Reviews (Review/Giveaway)
September 11th- A Bibliophile's Thoughts on Books (Excerpt)
September 12th- Black Hippie Chick's Take on Books & The World (Review/Giveaway)
September 12th- Book Lover's Hideaway (Excerpt/Giveaway)
September 13th- Day Dreaming (Excerpt/Giveaway)
September 13th- Kinky Book Reviews (Guest Post)
September 14th- Reviews By Molly (Review)
September 14th- A Bit of Dash (Excerpt)
September 17th- Kinky Ever After (Excerpt/Giveaway)
September 17th- Beach Bum Reads (Review/Giveaway)
September 18th- Cocktails and Books (Excerpt/Giveaway)
September 18th- Library Mosaic (Review)
About the Author:
Though I'd much rather stay invisible and spin you all tales with my words, here's a little snippet of my world.
I have a lovely family, here in Australia, with the prerequisite teenager who dwells in the dark bedroom catacombs…a husband who raises eyebrows when he catches glimpses of what I write, and a furry menagerie of other animals barking, meowing, and swimming about the place.
I write stories that will blast you from your bed & heroes who will drag you back there by your hair and ravish you endlessly - think kink, adventure and alpha men.
Find the Author:
Website | Blog | Twitter | Facebook | Goodreads |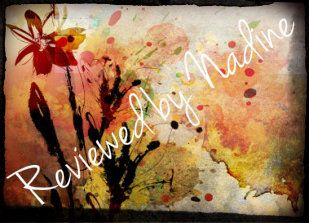 a Rafflecopter giveaway