Another Tiffany Reisz book and I cried. What is wrong with me?
I...
Have...no...
Words...
Aside from the slice to the labia...

A slice to the labia!? Say WHAT!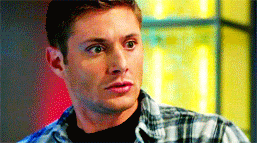 The.Angel.Is.AMAZING.

The Angel is a dark and abrasive yet sensual read. It's eloquently written and will take you places you've never been. It will evoke many, many emotions from you. I went from happy to pissed off, to hot and bothered to morally offended. It's a forbidden kind of read however you just cannot take your eyes away from it.

I can't even say Tiffany Reisz pushed the envelope with this one. There are no boundaries left to push, as Ms. Reisz has toppled them down long ago with The Siren!

Nora is a trip. I would love to have a friend like her! Her wicked and warped sense of humor was some of the best parts of the story for me. She's outgoing and fun loving, but like most, she has deep seeded issues she's working to get the kink out of.

We watch Nora struggle with her love for Wesley in making herself believe she is over him, when she is clearly not. On top of that, there is a journalist out to uncover secrets about Soren who happens to be attracted to him at the same time. In addition, Nora is forced to stay away from Soren for the summer by living with Griffin and her charge, Michael.

Aside from the problem previously stated above, I would say I enjoyed this book to a degree. I found myself skimming over the long drawn out parts with the journalist. It did nothing for me and I feel as though it could be cut down a bit. The one part of the book I found so moving involved Michael's mother at the end. It brought tears to my eyes. I hated the way Michael's parents treated him. They made him feel like he was worthless. It hurt so bad on the inside not only for him, but for me as well! But what the mother did was so gratifying in my eyes.

The ending...oh the ending! The ending made up for all everything! Well...almost everything. I almost wish I hadn't read this book until Prince is released. It made my heart beat so hard and so fast! My mind was racing. I couldn't even think straight! Oh it's going to be Wesley's story! I cannot wait!


On a side note- If you have any type of religious affiliation whatsoever, you will most likely find this book offensive. We know Nora is having a heavy BDSM relationship with her priest. Priest was mentioned 208 times in this book and in most instances it was said in sexual situations. No, I did not go counting, the kindle did that for me. I felt as though the word was used heavily more so in this book than The Siren. We don't need to be reminded constantly Soren is a priest and obviously what he is partaking in is a sin.