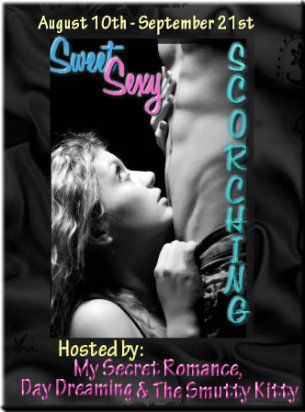 OLD SINS, LONG SHADOWS
Living forever is hard, but loving forever? That's damn near impossible.

Children of Night, Book 2

1856, New York City. Moments after Conrad Quintano drives his life-mate away, heartache and guilt descend around his heart like a pall. Convinced that Damian's hatred is as permanent as the scars Conrad has inflicted on him, Conrad steels himself for an eternity of emotional torture.

Present day, San Francisco. For the sake of vampire twins Marc and Julie Fischer, Conrad and Damian present a united parental front. In reality, their truce is a sham. Conrad, weakened by his recent ordeal, struggles against the urge to bring his mate back to his bed. And Damian misinterprets Conrad's explosive temper as proof their relationship is irreparably broken.

When an old enemy's quest to create a dangerous new breed of vampire threatens the twins' lives—and the precarious state of vampire peace—it's imperative the estranged lovers put the past behind them. Or the shadows of the past will tear apart everything they hold dear.
Product Warnings
This book may not be suitable for readers with an aversion to emotionally damaged vampire heroes. Caution is advised if you have experienced prior sensitivity to any of the following: costume parties, fencing lessons, interspecies, inter-generational or intra-gender dating, occasional mild violence, and/or recreational blood-drinking.
Into the Dark
When you live forever, you're bound to make a few mistakes.
Children of Night, Book 1
1969 San Francisco.
World-weary Conrad Quintano should have known better than to fall in love with a human—much less Suzanne Fischer, the barely legal, adventure-seeking hippie beauty known as Desert Rose. And the very last thing he should have agreed to do was to raise her babies and protect them with his life. But even twelve-hundred-year-old master vampires can find it hard to reject a deathbed request—especially when issues of love, guilt and blood are involved.
Present day.
Raised in virtual isolation, twins Marc and Julie Fischer have always known they are vampires. But they never knew their parentage—or their unique status in the vampire world—until their "uncle" Damian comes to fetch them home. The family reunion, however, isn't what they expect. They're thrust into a world for which they're totally unprepared. And the father they expected to see, Conrad, is missing.
How to find him…and whom to trust? Solving the mystery of betrayal and vampire family values will prove the Beatles had it right. All you need
is
love…and an occasional side of blood.
---
Product Warnings
While reading this book you may experience any of the following, an increased desire to wear flowers in your hair, dress in tie-dye or nap during the day. Other symptoms may include an intolerance to sunlight, an aversion to garlic-flavored tofu and a pronounced urge to bake…or get baked.
PG will be giving away either a copy of Edge of Heaven or any LA Love Lesson books, winner's choice, plus a set of Romance Trading Cards.
a Rafflecopter giveaway