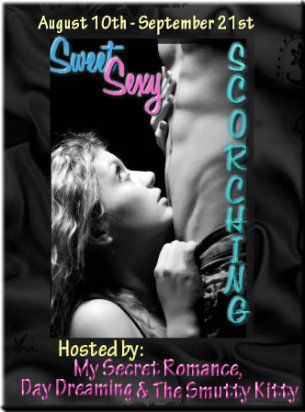 Friends With Benefits
Yoga is Kerri Harris's life, but that doesn't mean she's a New Age flake. She's a successful businesswoman, and it's about time everyone took her as seriously as her mother-of-two, "real-career" sister. That means adding a new item to her spreadsheet—marriage plan. There's only one person she trusts to help her check off this task: her best friend Mitch.
Divorce attorney Mitch MacAuley gets the cold shivers at the mere mention of matrimony. After the disasters he's witnessed from childhood, marriage equals miserable. The last thing he wants is to help Kerri down that road, but he's never been able to say no to her. He expects to feel pity for her as she goes on one disastrous date after another. The complete surprise? Thinking about Kerri with those other guys makes him crazy.
Her frustration collides with his confusion, leading to a big fight, a hot kiss and a scorching sexual tension that hits them both broadside. Prompting Kerri to propose a new plan...to add the bedroom to their list of BFF benefits.
They quickly find out there's nothing casual about the heat they generate. In fact, the burn could ruin a perfectly beautiful friendship.
Warning: This story contains a late-night booty call, hot hotel sex and naked yoga!
"I don't know what will happen with us," he said softly. "I can't predict the future. If things don't work out between us, yeah, there's a chance you'll hate my guts. To me, losing you as a friend is a pretty big risk. Do you think I'd take that big a risk for a few nights of sex?" He shook his head. "I was having freakin' nightmares about you with those other guys. What you were doing." He buried his face in her hair. "Kerri, I don't want you to see other guys. Just me."
―
Kelly Jamieson
,
Friends with Benefits
a Rafflecopter giveaway
KELLY IS ALSO DOING A HUGE GIVEAWAY TO CELEBRATE HER NEW RELEASE HOT RIDE 9/11 RELEASE. SHE WILL BE GIVING AWAY TO ONE LUCKING TOUR WINNER AN AMAZON KINDLE PLUS TWO OTHER WINNERS WILL WIN A MOTORCYCLE USB DRIVE LOADED WITH THEIR CHOICE FROM HER BACKLIST. SO BE SURE TO FILL OUT BOTH RAFFLECOPTERS FOR YOUR CHANCE
WIN.
Blurb~
Courage is feeling the fear... then pouring on the throttle.
Abandoned or betrayed by everyone she ever loved, Sera Manning's life spiraled out of control until a near death experience left her with a mission. Now a DEA agent, her sole focus -- and her first undercover assignment -- is to take down a drug cartel that's manufacturing seductive, deadly angel sugar.
To do it, she needs access to Operation Black Abyss to establish a connection between the cartel and the Death Angels outlaw motorcycle gang. Which means she must pose as a couple with another agent who's already deep undercover.
ATF agent Ryan Thomas desperately needs a female agent to maintain his cover in the gang, but the last thing he wants is a rookie agent jeopardizing his op. Especially one that is a sexy reminder why it's a bad idea to get involved while on a case.
Living together, surrounded by crime, pretending their sizzling sexual tension is just for show is getting harder by the day. But as the mission comes to a head, the two fiercely independent warriors must decide which fear is worse. Losing their quarry... or losing each other.
Warning: Features a badass biker hero and kickass heroine who go at it undercover -- and under the covers.
B&N - http://www.barnesandnoble.com/w/hot-ride-kelly-jamieson/1112120181?ean=9781619211230
More stops on the Book Tour
9/24 Book
Obsessed Chicks
10/1 Ana's

Attic
a Rafflecopter giveaway