This was my first selkie shifter story and I was a bit hesitant about it. Most of the shifter stories I read are about races that have dominant traits to them, wolves, bears, cats, etc. Little did I realize that reading about seal-shifters would still give me that dominant male in the story line. I was very pleasantly surprised by that.
There were some aspects of this story that were unique to me as part of the shifting world. They may be common in selkie stories, but since this was my first one, it was unique to me. I liked these unique features and found it enhanced the story quite nicely.
First, the selkies shed their pelt the first time they shift. This pelt acts as a talisman for the magic needed to shift. The selkies guard their pelts closely since anyone who holds their pelt basically hold them hostage.
This leads me to the second thing I found unique about the selkies in Riptide. They mate in triads, two men and one woman. This is so at least one male mate can be with the woman at all times. They have this instinctual need to protect the woman at all times since legend has it fisherman would capture the pelts of the women and hold them forever as their slave. The men can't help it. They have to have one of them near her at all times.
I also liked that some of the triads have the men involved with each other and other the men are not involved with each other. It allows for each triad to find their own way and what works for them.
As similar to other shifter stories, there is a blood exchange to complete the bond. This is expected and I'm glad it was included here, it felt right, comfortable. I did find it humorous how Evan, Rory and Jess completed their bond. It was totally caveman and I loved it!
All of the characters in Riptide were lovable. They all had flaws, they all had strengths and they played on each others strengths to fortify themselves and the bond. Rory was definitely the alpha of the group, and rightly so. Evan was the tender touchy feely one but had his alpha moments as well. Then there was Jess. She was the perfect compliment to both Rory and Evan as she was submissive when needed but was by no means a doormat!
The interaction between them hot and it was enhanced by their link. One thing I didn't like, was the foot fetish the men seemed to have. I had to skip over that part of their lovemaking, but the rest of it was very enjoyable!
There's not much tension or angst in this story. The most angst or tension we get is Jess not knowing about her heritage and learning to accept a triad. Otherwise it's a pretty straightforward love story.
I'm looking forward to the next Kismet Cove story. I hope I know who it involved!
• 3 copies of
Riptide
, Kismet Cove 1
PDF, Epub or Mobi
• 3 copies of
Windswept
, Kismet Cove 2
PDF, Epub or Mobi
a Rafflecopter giveaway
About the Author:
Susan lives out on the Canadian west coast surrounded by open water, dear family and good friends. She's jumped out of perfectly good airplanes on purpose and had lunch next to royalty by accident. She's passionately in love with the written word (and a few of her more hunky creations.)
Writing is her joy, her escape from reality and the only way she knows of to quiet the nagging harridan of a muse she claims the universe assigned to her.
Social Links:
Website
●
Twitter
●
Facebook
●
Goodreads
Buy Links:
Amazon
● B&N
● Bookstrand
● Kobo
Tour Coordinator: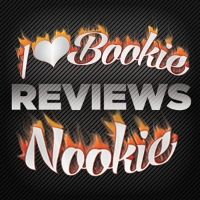 Please check out the other stops on this tour today:
Check out the entire schedule of the 18 Holiday Party Blog Tour stops & participating bloggers HERE.