Happy 2nd Birthday, My Secret Romance!
Another year has come and gone, and My Secret Romance is now two years old! I can't believe it! It feels like yesterday when I decided to start a blog on a whim, so clueless about it all. As always, I need to give a shot out to all the WONDERFUL girls who helped me out.
Francesca from Under the Covers Book Blog
Dawn from Guilty Pleasures Book Reviews
Maria from Queen of All She Reads
Kelly from Books and Kisses
Leigh from Romance Novel Promotions
If it wasn't for them, I would have never continued with my blog. So, thank you so much, ladies!
So much has happened in the past two years. New friends, so many books to love and hate, so many new authors and lots of reviews. I don't want to make this long and sappy, but I need to THANK all the AMAZING girls who run My Secret Romance with me. If it wasn't for them, MSR would've closed this past year and I (sadly) was okay with it. I didn't want to saddle them with the weight of running a blog. It's a heap of work, but they wanted it and took it on. I made big move across the country (again) and there was no way in hell I could've run the blog without my girlies. No words could express how much I appreciate them! Thank you to...
Nadine, Lee Anne, Janna, Amanda, Crystal, Bridgette (LMAO), Sophie, Alyssa.
OKAY! So instead of doing the typical author/character interview or favorite book recap, I decided to switch it up a bit.
The reviewers from My Secret Romance have all interviewed each other! I thought this was different and fun and a way to get to know the people behind MSR who push the books we love. There will be two interviews with each post and with each interview posted each week, there will be a giveaway. Make sure to check back for the giveaway of the week!
We will be giving away throughout the month:
(1) ARC of Catch Me by Claire Contreras (donated by author)
(1) Signed paperback copy of Keep Me Still by Caisey Quinn and a Keychain (donated by author)
(1) Signed set of paperback books of the Avoiding Series by K.A. Linde
(1) Signed paperback of More Than This by Jay MacLean plus swag (donated by author)
(1) Kindle copy of the Addicted series by Becca &Krista Ritchie
(1) Signed set of paperback book from Kallypso Masters (donated by the author)
(1) Huge swag signed bag of goodies
(1) Signed paperback copy of Music of the Heart by Katie Ashley
(1) Signed set the Deceived series by Eve Carter
(1) Another Huge signed swag bag
(1) Formatted manuscript (donated by Unforseen Editing)
(1) Another giveaway that I'm forgetting to add. I know it.
Make sure to check back each week to see our interviews and to be entered in the giveaway! And to all the followers of My Secret Romance- Thank you for following this crazy outspoken group of girls. xoxo
Here is Alyssa and Taryn's interview!!
Taryn:
After drawing the names and pairing everyone together, I laughed when I saw I had Alyssa. Alyssa and I met on Goodreads over our love of jerk heroes a few years ago and bonded immediately. I didn't think there would be another who loved such asshole guys like I do. It's a rare thing, really. The meaner the better- Whether it's physically, mentally or verbally abusive, we love them! LOL- Alyssa was the first person I asked to review on the blog in a long ass email explaining everything. I thought she was going to turn away since my blog isn't a very conventional type of blog... But I really wanted her on my blog and gave it a shot. I absolutely LOVE her reviews! Well, after two years, she's still going strong! If anyone wants to read a straight-up honest to God review, Alyssa can deliver it like no other- And with humor, too! She's a perfectionist, honest to a fault, very kind and beautiful inside and out.
And, she's the gif QUEEN!
Taryn: Alyssa, if you were come with a warning label, what would it be?
Alyssa:

WARNING:

Contents are extremely sarcastic, nothing but honest and bluntly straight-forward. If sensitivity symptoms occur, get the fuck over it. Do not open unless prepared to handle what's being dished out.

Taryn: If there was one thing you could shout on the top of your lungs to new (or even published) authors, what would it be?
Alyssa: FOR THE LOVE OF GOD, PLEASE JUST DO US ALL A FAVOR AND STAY AWAY FROM THE DREADED "INSTA-LOVE" THEME!
Taryn: EXACTLY what she said!

Taryn: So, what's your biggest pet peeve?
Alyssa: Overly independent heroines! I just... I can't.
Taryn:
Literally laughing my ass off at that gif!
Taryn:
What is the quality you most like in a male/female character?
Alyssa:
Male character: Protectiveness ...Oh, and he also better be an asshole.
Female character: Innocence/Shyness
Taryn: If you could recommend

ONE

book, which would it be? Share your favorite line from it!
Alyssa: Oh my God, this question is killer! I literally have fifty-five books classified as my "favorites"-- Fifty. Five. But... If my life absolutely depended on choosing only one, I'd have to say it would be Ride the Fire by Pamela Clare. It's a book that has stuck with me since the day I first laid my hands on it. It's a historical so it's not my usual cup of tea that I typically turn to, but it's one of the most beautiful romances I've ever had the pleasure of reading. ...And did I mention how perfect the hero Nicholas Kenleigh is? The man is a dream! If you don't believe me, I have just the quote to prove it:

"Men who hurt women are my favorite men to kill- Touch her and I'll send you straight to hell with a smile on my face."
Be still my fucking heart.

Taryn: Wow... I liked that. I'm a huge Pamela Clare fan too, I just haven't had a chance to read that book yet.
Taryn:
What book are you currently reading? Any good? Be honest!
Alyssa:
At the moment, I'm not reading anything. *hangs head in shame*...But to be fair though, I literally JUST finished a book and have yet to pick up my next read. ...I'll talk about the book I just finished though- I was doing a re-read since I was in the mood for a little romantic suspense, so Pamela Clare's Breaking Point was the story I just finished. ...And obviously it was amazing, since the woman is a God at writing the ultimate Alpha hero. It had been years since I originally first read it and it was even better the second time around.
Taryn: You're getting ready for a night out. Where are you going? What are you going to wear? Who will you go with?
Alyssa: Oh God. I thought for sure I'd be able to possibly make it through this interview without coming across as a pathetic loser but alas, this question was my ruin. I don't really like to go out because I'm lame... LAME! However, if there's one thing that I absolutely love to do that I would consider my "night out" it would be going to dinner and the movies. Since I'd consider it pretty damn close to winter, I'd more than likely wear jeans, a plain long-sleeved shirt and boots... And yes. I actually took the time to find my typical "going out" outfit on Pinterest. Like I said... Pathetic.
...And to make my cool factor sky-rocket even more, I would be going with my Aunt since I literally consider her my sister.
Taryn:
I can totally see you wearing that! And you're not lame because that would make me lame since I hardly do anything either. :)
Taryn:
What's on replay on your ipod?
Alyssa:
At the moment, it's Torn by Creed! I'm old-school, what can I say? Not to mention, the lead singer (Scott Stapp) is fuck-hot.
*sigh*
Taryn:
Alyssa! He's Fuck-
UGLY
and sweating like a greasy Italian! Okay, moving on...
Taryn:
What's your guiltiest pleasure?
Alyssa:
I have too many to only name one so I'll name three:
1.) Google-stalking David Gandy
2.) Reality TV
3.) Taboo/Incest Romance Novels (...And before it even crosses your mind... No. I'm not secretly harboring a crush on my mother/father and/or brother/sister.)
Quickie Questions:
Taryn:
Beer, wine, or fruity drink?
Alyssa:
Fruity Drink-- Preferably Midori Sours! ♥
Taryn:
Coffee or tea?
Alyssa:
COFFEE! I can't live without it.
Taryn:
Sleep in or get up early?
Alyssa:
Oh my God, is this question for real? Sleep in!
Taryn:
Piercing or tattoos?
Alyssa:
Tattoos... Lots and lots of tattoos... Preferably on men... Very hot and sexy men...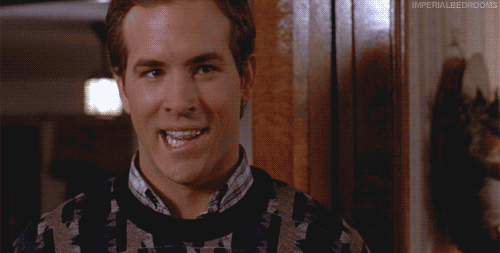 Taryn:
O.M.G. BEST. GIF. EVER!
Alyssa:
Needless to say, I'm absolutely stoked to not only be interviewed by Taryn but to also get the chance to ask her some fun randomness as well! She's absolutely right- Our love for jerk heroes definitely sealed the deal on our friendship. I knew the second that we bonded over physically, mentally and verbally abusive men that we were going to be the very best of friends- LOL :-) I've never been more honored to be a reviewer for her kick-ass blog! The thing I love the most about her is she's straight and to the point and never anything but completely honest. Don't let her fool you into thinking I'm the only one who can write some down-right truthful and humorous reviews- The woman is a GOD when it comes to writing them herself! She's also extremely sincere and sweet; Not to mention beautiful on both the inside and out. *sniff, sniff* ...Alright, alright... Enough with the sensitive shit- Let's get these questions rolling!
Taryn:
You do realize you just made my head a little bigger by calling me a God, right? I can hear Amanda saying, "I still got that pin ready to pop that head of yours, T."
Alyssa:
If you could come with a warning label, what would it be?
Taryn:
HA! As I asked you this question, I was thought about it for myself. A friend recently started calling me a tiny terror... so I added to it.
WARNING:
I'm a tiny terror with a big mouth.
Alyssa:
If there was one thing you could shout on the top of your lungs to new (or even published) authors, what would it be?
JESUS H CHRIST! STAY AWAY FROM FACEBOOK IF ALL YOU'RE GOING TO DO IS COMPLAIN ABOUT SALES, REVIEWS, OR ANYTHING RELATED TO THE BOOK WORLD! YOU'RE LOOSING READERS AND FOLLOWERS WITH EACH POST! YOU'RE ONLY HURTING YOURSELF!
Alyssa:
Your biggest pet peeve?
Taryn:
Authors who bitch and moan constantly. Seriously, just shut the hell up.
Alyssa:
I meant for books!
Taryn:
Oh! Hahahah Heroines with golden vaginas who are the only ones that can tame the hottest bad boys. Come on. Like that would ever happen! Virgin heroines are a huge turn off. I hate them and try to stay away. So are millionaire/billionaires.Now give me a guy that likes to smack people around and verbally shred someone, and I'm in!
Alyssa:
Who is your absolute favorite book boyfriend and why?
Taryn:
I actually don't do book boyfriends. I know, I know! Everyone does them but me. Oh well. Sure, I lust after some, but that's as far as it goes.
Alyssa:
If you were stranded on a deserted island what 3 things couldn't you live without?
Taryn:
The hubby and my two boys.
Alyssa:
If you could recommend ONE book, which would it be?
Taryn:
Lover Awakened by J.R. Ward! I've seriously read that book about ten times. Z is the absolute best hero I've ever had the pleasure of reading. There is no one that can top him.
"I was dead until you found me, though I breathed. I was sightless, though I could see. And then you came...and I was awakened."
"Besides, you think I'm not used to hurting? For me, it's home sweet home, my brother."
"I love you."
Z squeezed his eyes shut. "Don't be a tragedy, Bella."
"Man, it was a good thing he fought like a nasty bastard or he might have been taken for a nancy."
Alyssa:
What book are you currently reading? Are you liking it? Be honest!
Taryn:
Girl, you NEED to read these books! I'm reading ADDICTED FOR NOW by Becca and Krista Ritchie. OMFG ITS AMAZING!!!! It's part of the Addicted series. You know I don't give 5 stars away or rave about a book unless it's that unbelievable. It's a
MUST
read. The heroine is struggling so bad with a sex addiction. You'd love it. Scratch that! Anytime I say you would love a book you end up hating it. So don't read this series. Like ever.
Alyssa:
Do you read several books at once, or just stick to one at a time?
Taryn:
I've been known to do that a time or two. I actually hate doing it yet I find myself letting it happen occasionally. I try not to though. It only makes me not like the other book.
Alyssa:
What's your guilty pleasure? Is it as guilty as mine?
Taryn:
HA! No! Well, a little. I love fried foods and well written BDSM books. Not incest books... Lmao
Alyssa:
What chore do you absolutely hate doing?
Taryn:
I don't mind doing laundry, but I HATE putting it away. That goes for clean dishes from the dishwasher.
Quickie Questions:
Alyssa:
Facial hair or Clean shaven?
Taryn:
Clean shaven! I hate body hair. I can deal with a little scruff, but not during kisses.
Alyssa:
Tattoos or Piercings?
Taryn:
Tattooes! I hate body piercings.
Alyssa:
Sweet or Salty?
Taryn:
Can I have both? I love them mixed! It's so good!
Alyssa:
Paperbacks or E-books?
Taryn:
If I love love love the book, I need it in paperback. Like right now, I'm two seconds from ordering the Addicted to You (by Becca and Krista Ritchie) on Amazon.
Alyssa:
Nice guys or Assholes? ...HA! Just kidding!
Taryn:
Dude.
The giveaways are going to run all month long. Up for grabs with this post is...
(1) eARC of Catch Me by Claire Contreras (If she ever finishes it and stops editing the damn thing)
(1) Signed paperback of More Than This with swag by Jay MacLean (US only. sorry!)
(1) Kindle set of the Addicted series by Becca and Krista Ritchie
(1) Fully formatted book by Unforseen Editing
My Secret Romance lip gloss
Please leave a comment and remember to leave your email address in the comment as well!