My Secret Romance is celebrating it's second birthday all month long with interviews from the reviewers! We thought it would be fun to mix it up a little instead of interviews with characters/authors. :)
I was excited to learn Bridget and I were paired up for this. This past year, Bridget and I bonded over, what else, but books! Aleatha Romig's Consequences series to be exact. That crazy and wild ride sparked so many conversations and kicked started a new friendship. Read on to learn a little more about Bridget, including her deep, dark secret. But, shh…keep it to yourself or you might get a visit from her badass French alter ego, Bridgette. ;)
Let's start this off. Bridget, where are you from?
Small town in Kansas
Why am I now picturing you in a pair of ruby slippers?
Never mind, don't answer that! Okay, next question. What is your favorite TV show?
Homeland
Mmm Hmm…I see where Bridgette may get some of her kickass moves from. What book are you reading now?
Unattainable by M. Sheehan
What do you enjoy besides reading?
Decorating my house!
Awesome! You think you can come over sometime soon? I'm a little HGTV challenged.


Okay, okay. Let's get down to the good stuff.
Chocolate or vanilla?
Chocolate
Tea or Coffee?
Tea (but really both)
How many licks does it take to get to the center of a tootsie pop?
1001
What's your deep, dark secret?
I love Andy Cohen from Watch What Happens Live on BRAVO. I would try to turn him but would fail miserably, haha!!
Well damn! After seeing that tongue action, I'd try to turn him too. I'm a little jealous of that bottle right now.
And there you have it folks! Hope you enjoyed getting to know Bridget. She's got an evil twin French streak, can do some serious damage with a drill, and if by chance Andy Cohen goes missing…You. Know. Nothing!
Now it's time for B to interview Nadine...
What is your all time fave book? One that you could reread and reread?
Lover Awakened by J.R. Ward. I can never get enough of Zsadist! I swear. I'm the kind of girl who does NOT break the spines on my books, but seriously Z's book has been extremely well read, multiple times and his book's spine is evidence of that.
Best book that you've read this year?
Hands down, The Consequences series. That one has stayed in my mind and I've pimped it out soooo much!
Book that you're dying to start?
Ahhh! I need to clear my schedule so I can start the FINAL installment of the Consequences series, Convicted. I know it's Tony in the end. It's gotta be!
What are you currently reading?
I'm actually in the middle of two beta reads. One from an established author who has a holiday treat coming out and another from a brand new author who I really can't wait for people to learn about. Her book is so well written and the story just sucks me right in.

What author would you shamelessly fan girl over if you met?
Ha! You seriously have to ask at this point. C'mon now. Aleatha Romig of course and J.R. Ward!


Would you dare share the last book that "popped a wheelie"?
OMG! Don't even get me started! Oh dear Lord! Please, please if any authors are reading this, please don't ever have your character "pop a wheelie" period! Especially while going 120 mph down an L.A. freeway. One: Just. Don't. Do. It. Two: It's a freakin' L.A. freeway! Hello, your character would not only cause a multi car accident if they pulled that crap, they'd also end up flipped on their ass, possibly dead.
Where are you from?
Grew up in southern California, now happily living in Texas. Howdy y'all!
What would you be doing if you weren't reading?
Either crafting of some sort or catching up on all the TV shows I missed cause I'd rather be reading.
Deep dark secret?
Okay, here goes. *inhales and exhales slowly* I like One Direction. I know. I know. What am I, a twelve year old girl?! But, seriously, yep, I like them.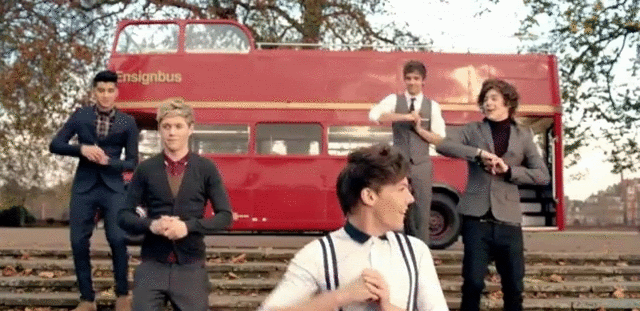 Favorite TV show?
NCIS, Psych, The Blacklist, The Voice
Tea or coffee?
Coffee and Sweet Tea
Beatles or Rolling Stones?
*cowers in fear as I answer this one* Neither

Beach vacation or touring Europe?
Oooo…um…both!
And there you have it!!
The giveaways will run until the end of the month so there's still time to enter the first giveaway!
For Nadine and Bridget's interview, here is the giveaway! :D Thanks for following My Secret Romance!
(1) Signed set of paperback books of the Avoiding Series by K.A. Linde
Avoiding Commitment
Avoiding Responsibility
Avoiding Intimacy
Avoiding Temptation
(1) Tote bag of signed goodies from the Houston Rave Book Event
(1) Custom made Keychain by Oh Whimsical Me
And please don't forget to leave your email address so you can be contacted if you win!! Thanks!