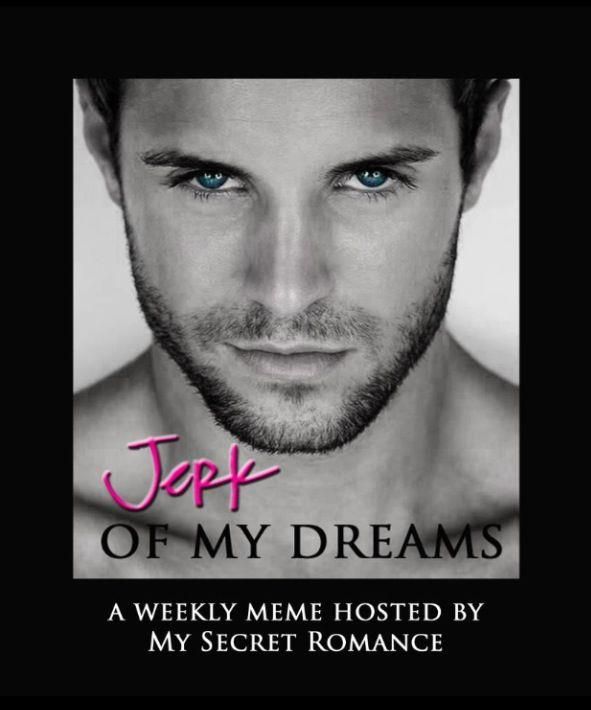 Jerk. Asshole. Douchenozzle. Admit it- you hate to love the jerks. That alpha male character who is so arrogant and rude but sexy as hell. That foul mouthed douche bag of a man who rocks your traitorous heart. We've all read them and we've all liked them to some extent. In real life you wouldn't touch the man with a ten foot pole. But in the fictional world? Nothing can stand in the way! Everyone would be lying to themselves if they didn't admit that the meaner the man, the further we run... Towards them! *sigh*
That's what this weekly meme is about- those jerky delicious men! Each Friday this meme will go up, and you can share your jerk anyway you want: review, interview, lines and quotes, giveaway of a book. However you want! All you have to do is sign up HERE and follow the linky. Any time you comment on someones post, leave your link so that person can comment back.
Aleatha Romig's Consequences will take you on an emotional journey you won't soon forget.

It's the kind of story that lingers in your mind long after you have closed the book.
Bridget and I decided to join forces on this one.

This is the kind of book that must be read with others.

You'll want someone to talk to during this read or at least talk you off the ledge.
Bridget:
Hold on to your pantyhose!! HOLY CRAP!!
Nadine:
holy shit! What the hell...I'm still at the beginning, but what the hell?!
Bridget:
I know! It's effing crazy. promise it pays off
Nadine:
It's like reading Beauty and the Beast for grown ups complete with a dream library. I hate him one minute, the next I like him. What is wrong with me?!
Bridget:
Totally beauty and the beast!
Alright, now that we've read it and had some time to mull it over, what did we think?
I honestly was at thirty percent and didn't know what to think of this one. Thank goodness I had friends encouraging me to continue. The book came around and delivered, erasing my doubts. My hang up was that I felt that the story was repetitive and over descriptive at times. Then, I found myself addicted and couldn't give up on these characters. Maybe I was experiencing Stockholm Syndrome also. Whatever it was, if you feel that the story is stalling at times, continue on and it will pay off.
Claire is in a confusing and icky world with Tony, and the author put me right there with her. The ending shocked me as much as it did Claire. You could have knocked my over with a feather. Seriously. What the heck just happened to me? I was wrung out, and thanks to all that is holy, I had Truth downloaded on my iPad and ready to start.
Aleatha Romig really has an engaging story to tell, and the characters stayed with me long after I finished the book. You will feel mixed emotions throughout this book toward the characters and their relationship. I really would love to talk more about the characters and plot in this review, but I'm too afraid to give away any spoilers. I finished this book four weeks ago, and still feel strongly about it. This is definitely a good time to start this series and get in on the conversations about
Consequences.
Consequences blew me away. I was sucked in from the very beginning. The writing and storytelling were superb. My emotions were scattered everywhere. When I said this story will take you on an emotional journey I was not exaggerating. Ms. Romig did an amazing job making me feel Claire's fear, anguish, frustration and love. Several times throughout reading this I questioned whether I should seek mental help. One minute I am horrified by Tony's actions and urging Claire to run, the next my heart is melting at how tender he can be and hoping things work out for them.

There is so much more going on than what you see on the surface. I don't want to give anything away. I will say that Tony is such a fascinating character. Once you realize Tony's motives you will scrutinize his every move from before and anticipate the ones to come. My mind is reeling with all the information I gathered by the end of the book. This one packs one heck of an ending that will sending you running for the sequel, Truth.
Aleatha Romig is giving away a SIGNED copy of Consequences.

For your chance to win Like Aleatha Romig and My Secret Romance on Facebook and answer this question in the comments below along with your email address:
Even after all that Tony has put Claire through, would you still be able to love him?
One lucky winner will be chosen by random on Tuesday, April 23rd. Good luck!