Here are five fun facts about Hell's Hollow. They're hidden secrets or information that we wouldn't know about the book or writing process. A lot more goes into the writing than we think!!
1. I did a ton of research for this book on many different topics. The most fascinating to me was learning more about psychosis and schizophrenia. I watched hours of video and read many articles to get a better understanding of these types of mental illnesses so I could accurately portray them through the characters of Seraphina's aunt and grandmother.
2. Usually when I write, I feel like the main character guides the process, carries me through the story. But with Hell's Hollow, I felt like the story itself was guiding me. I'd meet my husband for coffee and say things like, "You're not going to believe what happened today!" And I'd tell him some new plot point that I didn't see coming, and he'd get all excited about it. It was super cute :)
3. In the book, Sera's mom is the town baker, and Zach, who is forbidden to eat sweets has a serious sweet tooth. This allowed me to write about food :) I, too, have a serious sweet tooth, and I loved describing the baked goods Sera's mom made. And I loved choosing the treats Seraphina brought to Zach.
4. While I was writing the book, I went up to the Sierra Nevada foothills, where it takes place. I spent time sitting by the giant trees that populate the area and really immersing myself in the setting. I even brought home a piece of bark from a giant sequoia to help remind me what it's like there.
5. One of the things I love about this book is the relationship between Sera and Zach. I love how it builds from strangers to friends to something more. I love the ways in which they care for one another. I really enjoyed watching their relationship grow from one day to the next, and I especially loved the way some of their issues surprisingly overlapped.
Thanks so much for having me!
Hell's Hollow is on sale for 99 cents at the moment!! Make sure to grab it while you can!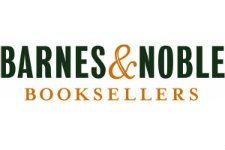 Summer is giving away 3 ebooks of HELL'S HOLLOW at each stop. Please leave a comment and your email address to be entered in the giveaway. Thanks and good luck!!
a Rafflecopter giveaway