Darkness Before Dawn
is an intricately woven tale of lies, suspense, and deceit. It's utterly intriguing, thought provoking with engaging characters and sizzling hot romance- I couldn't put it down!
I don't give 5 stars away that often. I have to really, I mean,
really
love the book to give 5 stars. It has to move me deeply, make me feel, get me all wound up, knock me down, pick me back up and keep me entertained.
Clearly, I did.
I'm not sure where to even begin with this review! If you haven't read There Is No Light In Darkness first, then you need to do so before reading this book or you'll be lost. Darkness Before Dawn is the final conclusion in the series, ​​and the best of the two books by far. I can't even begin to say what a fantastic read this was! As much as I loved it, I hated to read it at the same time. I felt like I was saying goodbye to long time friends. No one likes to do that. Darkness Before Dawn was a bittersweet read for me. One that will stick with me long after I've read it.
After the kidnapping, Blake and Cole have steep mountains to climb. It's an emotional journey for them, one that they're struggling to overcome. There's no doubt in their mind that they're meant for each other, but the repercussions of Blake's kidnapping step in and cause problems between them. The tragic and mysterious past that they can't seem to escape is very present and with more secrets and lies then before. Just when you thought you have it figured out, think again.
I was blown away by this book for a few reasons. The writing is unbelievably different. Not that it was lacking in the first book, it was actually good, but much better in this story. Way better. Claire Contreras was able to latch on and dig deep into the characters emotions and psyche to the point where I could feel each and every word described. The characters are dealing with an abundant amount of stress in their lives and Claire did it so well to portray that on paper for the reader to feel. At one point I needed to pull back and remind myself that these are fictional characters in a fictional story. Yet that feeling I got from this book (as well as the first book) is what I live for in my reads.
The plot. Oh my lord, the plot! Holy shit! This story starts off right where the first book ends and it does not stop! I was truly gripping my kindle while my heart raced during this read. I swear, I was on the edge of my seat! I thought I had it all figured out and then BAM! and I was like, shiiiiit I didn't see that coming!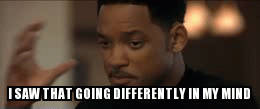 My only small issue would be that there are a lot of characters in this book, almost too many. At times I felt a little lost, yet in some strange way every character was needed. They all played an active part in the story, even making me fall for some of them. I have to give the author credit- My head was spinning in circles trying to remember the relations and connection with each person. I don't know how she did it! When I finally pieced it all together, I WAS IN SHOCK! My mouth was wide open and all I could think was what a mind trip this is for me!
It's what I like to call The Six Degrees of Blake Brennan.
For real though, I needed a drink to process it all. It tangled with my brain.
Cole...I can't write a review and not talk about the sexiest mofo around and the sweetest Jerk of My Dreams to ever exist! That guy knows how to WORK. IT!
Gahhhh, I love him. Loved him since the first book.
The guy has
mayja
swag.
I know I'm not suppose to fall for him, but damn I also LOVED Dean and would like to see more of him now. LIKE NOW.
I feel like Claire Contreras is an author who doesn't receive the attention that she should. She definitely knows what readers want and knows how to deliver it. Both books flowed beautiful with a compelling storyline. The Darkness books is a series that should not be passed by. It should be read and devoured- with love.
Darkness Series Epilogue Review:
Loved! Loved! Loved! A bittersweet epilogue to a series that I came to call a favorite. There isn't one part of this story that I can complain about. I truthfully just loved it. Perfect.
p.s. Cole is delicious in this little story. No. Joke.