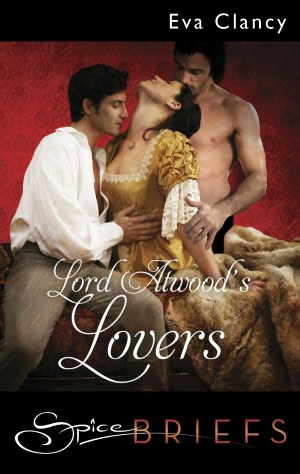 I really enjoyed the story Lord Atwood's Lovers. Eva Clancy did a fantastic job creating characters you care about in such a short time. The character development is done more through story telling than dialogue. This can be difficult for readers to shift in their minds as most are used to development through dialogue than story telling.
Lord and Lady Atwood definitely understand each other and are willing to do whatever it takes to make the other happy. The love they feel for each other shines through in the story-telling.
Overall a very good, quick read.