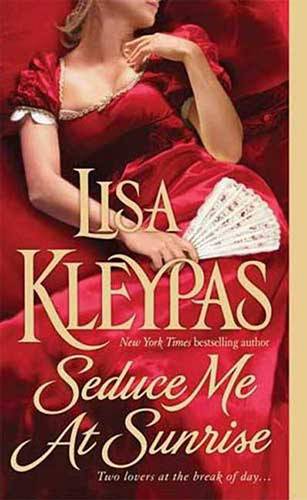 Seduce Me At Sunrise is the 2nd book in the Hathaway Series
5 Stars!
Oh Kev! My heart aches for him and what he went though.
Brava to Lisa Kleypas! Amazing! A HUGE must read! I simply can not get enough of Lisa's books!
This has to be one of the most heart wrenching novels I have ever read- which happens to be my favorite kind of read. It was romantic, sensual, erotic, classy, emotional, and quite beautiful a love story. I shed quite a few tears while reading this book.
Another book by Lisa that has rendered me speechless...sorry but that's my review.