Sci-Fi, BDSM, intrigue, mystery, hot alpha male and a feisty heroine. All of this adds up to an interesting story by Patricia A. Knight.
Ramsey DeKieran is a disgraced nobleman. Staffania Rickard is part of an elite fighting team. She's fierce, she's independent, and she longs to submit.
This was an interesting story. We have an entire planet that is dedicated to the idea of domination and submission. I say idea because what they really are, is assholes who want to oppress women and abuse them.
Ramsey and Steffania are sent to this planet to rescue noble woman who was taken there against her will. Ramsey and Steffania are everything that is good in the world BDSM. Not only are they what BDSM should be, they are battle hardened and don't lose.
There were a great number of impressive things about this book. Ramsey and Steffania are two of them. They had a connection, they sizzled and they complement each other very nicely.
Some of the secondary characters were just as good. Tok was one. Love the lumbering giant. He was a nice surprise. Pansy was another. Both of them just go to show that looks can be deceiving.
The retro-gladiator games were pretty cool as well. It was neat to see these ancient games taking place on this advanced planet. Well, technologically advanced, because they were definitely backwater in their treatment of women.
There was really only one thing that bothered me about this story. When they were on planet for the games, their quarters were bugged. At times, they would be talking about things in quarter that would have been picked up on the bugs and put them in danger. There were only a couple of times it was mentioned Steffania had disabled the bugs for a few conversations, not all of them.
The same thing happened when they were at Narr's residence. They didn't discuss any bugs, but it seems Narr would have had them in the rooms there.
This is the third book in the Verdantia series. I've not read the others, but I had no problem following this one. I intend to go back and read the other two. It should be interesting!
• Erotic Enchants Members - 1 signed paperback of Hers To Cherish w/ bookmark (US ONLY)
•
Erotic Enchants Members - 2 ebook copies of Hers To Cherish
•
BDSM Group Members - 1 signed paperback of Hers To Cherish w/ bookmark (US ONLY)
•
BDSM Group Members - 2 ebook copies of Hers To Cherish
•
3 signed paperback copies of HerTo Cherish with bookmark (US ONLY)
•
20 ebook copy of Hers To Cherish
a Rafflecopter giveaway
About the Author:
Patricia A. Knight is the pen name for an eternal romantic who lives in Dallas, Texas with her horses, dogs and the best man on the face of the earth – oh yeah, and the most enormous bullfrogs you will ever see. Word to the wise: don't swim in the pool after dark.


I love to hear from my readers and can be reached at Troll River Publishing or My Website. Or send me an email at patriciaknight190@gmail.com. Check out my "Hot Hunk of the Day" and latest releases, contests and other fun stuff on my
Facebook Page.
Social Links:
Website
●
Twitter
●
Facebook
●
Goodreads
●
Pinterest
Buy Links:
Amazon
Tour Coordinator: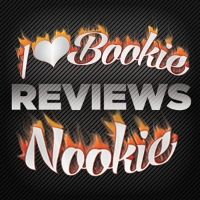 Please check out the other stops on this tour today:
Check out the entire schedule of the 18 Holiday Party Blog Tour stops & participating bloggers HERE.