Adrianna had a great life, she was going to attend medical school to become a pediatrician, her future was hers to grab.
When a horrific car accident takes not only her dreams away, but her best friend as well, she spirals down a path that is fueled by her need of pain killers.
She blames herself for the accident, and doesn't see hope for her future until she meets Jack.
Jack is perfectly happy with his life.

He has a successful bar, he is laid back and happy.

When he meets Adrianna he can't help but to want to get to know her more.

When learns of Adrianna's dependency to pain killers is it what drives him away or will he stay and help her lift herself up from her fall from disgrace?
Adrianna knew that she had an issue with the pain pills, but felt that she wouldn't be able to handle not only the pain from her injuries but from the depression as well.

She closed herself off, lied to people and basically didn't let anyone close.

When she meets Jack she tries to push him away like she has done everyone else, but he won't let her.

She needed Jack in her life, he didn't judge her, he was there for her and he encouraged her to get better.

Once she was able to move past all of her emotional and physical pain and problems, I connected with her more.
Jack is the type of guy who all women who are in trouble need in their lives.

He doesn't have a hero complex, he is just a nice guy who cares and will help those he loves as much as he can.

Jack knew something was going on with Adrianna, and didn't give up on her even when she would lie or push him away.

Jack really earned my respect because most men I know would have ran in the opposite direction as fast as they could.
Falling From Disgrace overall was a good read, at times it did drag on and could have moved along faster.

It took me a while to connect with Adrianna's character when I connected with Jack almost from the start.

This story is one of redemption, healing, recovery and being able to move on from the past.

While I did have some issues with the writing, I will still recommend this book to be read by others.
• 3 digital copies of Falling from Disgrace Mobi or Epub
• 3 digital copies of Whatever it Takes Mobi or Epub
a Rafflecopter giveaway
About the Author:
L Maretta, a full time educator, has a passion for many things but most of them have taken a back seat to writing. After writing for her own enjoyment since she was a teen, she finally decided to try sharing her work with the world, and her debut novel, Whatever It Takes, was published in June of this year. She has a great love of books, and enjoys reading everything from horror to erotica.

She lives in Florida, where she thinks the heat is ridiculous, but survives it by lounging by the pool with her laptop all summer. She is the mother of two beautiful little girls and the wife of a very supportive and patient husband.

L. Maretta's books are not only engaging romance novels, but they are also stories that people can relate to. These are not fantasy stories with billionaire playboys and sex goddesses. The content is real, centering on the true trials and tribulations of every day life, making the reader feel much more connected to the characters.
Social Links:
Twitter
●
Facebook
●
Goodreads
Buy Links:
Amazon
Tour Coordinator: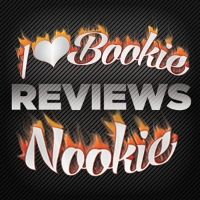 Please check out the other stops on this tour today:
Check out the entire schedule of the 18 Holiday Party Blog Tour stops & participating bloggers HERE.