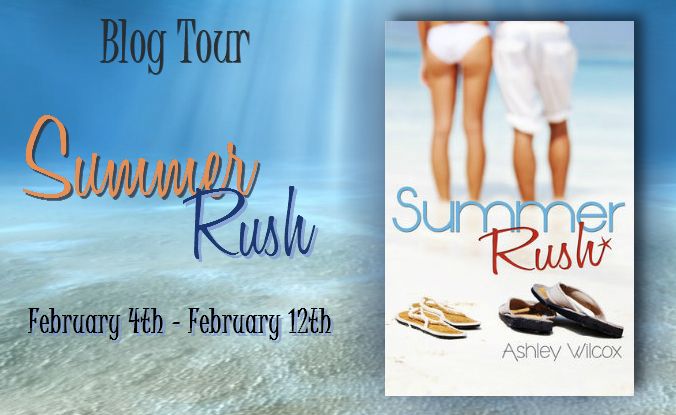 Hope Taylor is your typical down South, small town girl.
She loves to surf; it's the one aspect of her life that is just for her.
She's a waitress at one of the local restaurants, and is taking online college courses.
Hope helps take care of her disabled mother, who due to a drunk driver has been paralyzed from the neck down.

She has a very sweet and hardworking boyfriend, Trent.

She shouldn't want anyone else...that is, until Joey Puccino, and his rude and obnoxious friends walk into the restaurant one afternoon.

Now she just can't stop thinking about him.
Joey Puccino drives Hope insane when he comes into the restaurant.

He is arrogant and constantly flirting with her.

There is something about him though, something that makes Hope think about him more than she should.

Her thoughts of him are making her question her feelings for Trent.
A year passes before Hope sees Joey again.

Something has changed with him and he isn't the same anymore.

He seems more mature and isn't the obnoxious ass he was the summer before.

The attraction between them is still there, but will Hope finally act on it and break things off with Trent to explore what could be?

Or, will Hope stay with Trent and try to forget about Joey?
"I couldn't fathom being with anyone other than Trent- he's the perfect boyfriend, and would make the perfect husband, and someday the perfect father to my children. I can see it. I just can't feel it."
"Although I know I shouldn't want him, I do.

I crave him and want just one taste to see what he's like, if he's worth the rush I get from him.

Joey's my drug in the worst possible way."
Hope is torn.

The connection between her and Joey is not one she can deny, or wants to.

She knows that she isn't happy with Trent anymore

.

When she sees Joey again coming in for dinner with his family, that intense attraction is still there.

Spending time with Joey and letting him into parts of her life that she has never let anyone before, she knows that she is falling hard for him.
Something happened to change him, something he hasn't really talked about, but Hope tells him everyone makes mistakes at some point in their lives.

When Hope discovers what that mistake was, can she move past it and allow Joey into her life or will she be with Trent, the safe bet?
I really liked Summer Rush.

I think at one point we have all felt what Hope felt, wondering if the person she shouldn't want to be with could be the perfect one for her.

Everyone has made mistakes in their lives, some pretty major ones.

What counts is what you do to fix that mistake and take steps not to continue making those mistakes in the future.

When it is a person that is making you want to change, sometimes that is the best motivation in the world, especially when that person is someone you love.

Summer Rush is a book about second chances and following your heart.

I hope that there will be more from this series in the future.
Ashley is giving away an ebook of Summer Rush at each stop. Please leave a comment and your email address

to be entered in the contest

. Thank

Y

ou & Good Luck!!