I am soooo freaking excited for this blog hop! I absolutely LOVE LOVE LOVE erotic books. So when I found out about this blog hop author Skye Warren is hosting, well I just had to join!
Here are some books I have to share for the Hot Summer Blog hop that are up for grabs. I wanted something, sensual, beachy and most of all hot. I hope you enjoy them.
Kyla has tried so hard to be one of the boys. She was always like a little sister to Tag. One summer, things changed from sibling teasing to blazing sexual tension. When they're reunited for a two-family reunion, the desire and lust are still there, simmering below the surface.
Tag is a pro hockey player who is cynical about women. He knows they're only interested in him because of who he is. Kyla is an attorney who's still trying to be "one of the boys" at her law firm. They're both adults and neither of them is looking for a relationship. A hot summer week at the lake. Need. Attraction. There's no reason they shouldn't explore each other.
Where seduction is the perfect revenge…
Ten years ago, Holly Pettit spent one romantic, super-sexy summer with Trey Kennedy. The aftermath of their breakup changed her life, and changed her into a no-holds-barred wild child. Now she's on vacation—and on a mission to rid herself of his memory, once and for all.
She never dreamed she'd return to the Imperial Palms Hotel to find Trey running the place. Nor did she imagine that the very sight of him would reawaken those old, sizzling-hot desires. There's only one remedy: spend one torrid weekend seducing him with a barrage of naughty sexual skills. Then walk away. That'll teach him a lesson, and prove to them both she's not the soft-hearted girl he once knew.
When the time comes, though, she's not so sure she can break his heart. Not without shattering her own.
Carrie Marsh is on her Key West honeymoon—alone. After discovering her fiancé fooling around with a bridesmaid on her wedding day, she figures the trip will help her clear her head and move on. But she doesn't expect inspiration to appear in the form of a tan, sexy boat captain ready to introduce her to the island's legendary, free-spirited debauchery.
Carrie isn't the first beach bunny that hard-working, harder-playing Chris McCann has partied with, but peeling away her innocence to find her inner bad girl affects him like no one has before. Her sexual awakening burns hotter than the Key West sun, melting his resistance and incinerating any hope he has of keeping their relationship casual.
All too soon, Carrie's return to reality is a plane ride away and neither of them is ready for the fantasy to end. But Carrie has a business to return to, and Chris's livelihood is on the island. And besides, Carrie is just beginning to recover from the wedding that wasn't, and Chris isn't a settling-down kind of guy. So it only makes sense to leave the sun, sand, and sensuality of the island behind. But can she walk away from her hedonistic week with Chris without looking back?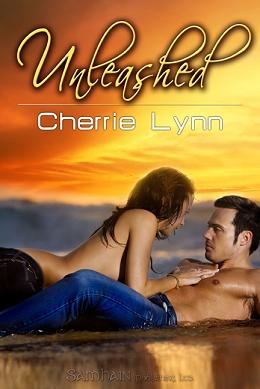 One week in paradise will make or break them…
It's not enough that Kelsey's husband left her for another woman. Oh, no. The "other woman" had to be her best friend Evan's fiancée. Not only has she lost her marriage, she fears losing Evan to the lingering awkwardness and humiliation that hangs between them.
Evan has no intention of letting that happen. He's got plans…namely, an extra plane ticket to Hawaii now his future wife is out of the picture. There's only one person he wants on the trip with him, the one who's always been there for him. The one he should never have let slip away into the arms of a traitorous friend who shattered her heart.
Kelsey is anticipating a week of fun in the sun with the man who's always treated her like a little sister. No one's more surprised when she discovers that Evan has seduction on his mind—and that she's more than ready for it.
Love is the most powerful healing force of all. But past demons have a way of ripping open old wounds, and threatening the survival of even the strongest friendship…
So there you have it. Four hot, erotic and beachy books to choose from. All you have to do is leave a comment telling me which book you would like to have the most. You must also
like my facebook page
. One commenter will win their choice of one ebook.
PLEASE REMEMBER TO LEAVE YOUR EMAIL ADDRESS. IT IS THE ONLY WAY I WILL BE ABLE TO CONTACT THE WINNER.
Thanks and good luck!