Sultry Spring Saturdays
is our weekly post created by:
"Spring is here and our literary wombs are ready to be impregnated by the seed of sexy sultry books."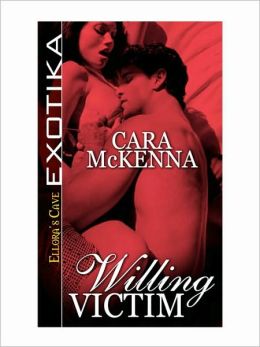 I literally devoured this book in a matter of
hours
. Initially I was hesitant to start this, in fear that the entire novel would be filled with nothing but sex. Yet while there was plenty of it,
never once
did I feel like it was a filler for a lack of story-line... Something that I've seen happen in erotica novels way too much for my liking. The thing I loved so much about this book was that it had depth and character development... Everything just felt so
real
and the fact that the author managed that in a little over a hundred pages was pretty freaking impressive.
I loved the heroine Laurel- She was bold enough to go after what she wanted and completely open-minded enough to give certain things a try, despite her reservations. Not to mention, she loves her some jerks as well...
"...She'd like to be seen with a tall, strong,
self-proclaimed asshole out at a bar." -Laurel
...Now
that's
my type of heroine- She knows what she wants when she sees it and she'll do whatever she has to do to make it happen without letting fear get in the way. Laurel was able to discover new things about herself; She loved the power she gave up when she was with Flynn and it only made her attraction for him grow. It wasn't all about sex for her when it came to him though... She fussed over him and took care of him in a way that nobody ever had before and it was an extremely endearing quality.
As for the hero Flynn...

My.
Freaking.
God.
There are no words. He's officially my new favorite book boyfriend- He knew how to show his soft side when it counted but Lord have mercy, it was his rough and ready side that turned me on the most. Flynn was an underground fighter with a sexual appetite that not every woman would be able to handle.
"I never threaten a woman unless she begs me to." -Flynn
He's up front and honest about his preferred taste in the bedroom and he doesn't beat around the bush when it comes to letting anyone know that he's not your typical boyfriend material- He never calls after sex and he doesn't cuddle. If you're the type of woman that can handle that kind of relationship then he's all for it, otherwise he'll get his kicks elsewhere. Yes, Flynn does have jerk tendencies... But deep down inside he has a heart that's full of love- He just hadn't found the right girl to break down all of his defenses... That is, until Laurel came along.
The sex in this book is
Fan. Freaking. Tastic.
...It's literally some of the best scenes that I've
ever
encountered and I've read quite a few in my time. Hell, after reading this book I think that I just discovered a new side to myself in the bedroom. While the sex did revolve around rape fantasies, I didn't find anything to be as over the top as I had expected. Laurel and Flynn communicated both of their needs prior to anything that happened in the bedroom which could have been a big reason why I didn't think anything that happened between these two went too far beyond my taste.
The only negative thing I have to say about this book is that I wasn't a fan of the abrupt ending- I felt like Laurel and Flynn were finally turning the corner to something more but we were never able to see what else could come of their relationship due to the story being wrapped up so quickly. I definitely wish I could have more time with these characters... Preferably in a full length novel. Over-all though, it wasn't enough to effect how I felt about the book as a whole. It was so much more than just sex... It's about getting to know and love two people who are both discovering a dark and sexual passion that they equally share. ♥
Word of warning:
The acting out of rape fantasies definitely isn't for the faint of heart. If you're delicate about things such as that or anything along those lines, then this may not be the book for you.