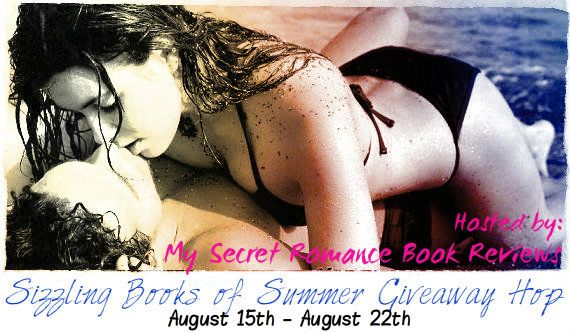 The Sizzling Books of Summer Giveaway Hop is for the books you've read this summer that have made you sizzle. Whether it be a steamy historical or a light sweet contemporary or an erotic romance, just post about your favorite sizzling read this summer. Grab some sun tan lotion, sun glasses, bathing suit and a yummy drink, this hop is sure to be a hot one!
Sign up for the first Sizzling Books of Summer Giveaway Hop hosted by My Secret Romance! Actually, this is our first giveaway hop ever so you must be patient with me while I work out any kinks I may have. I'm pretty sure I've done enough to know what to do. And if I haven't worked it out, don't hesitate to email me and tell me I screwed up and tell me how to fix it. :) I'm pretty sure I got this though.
Here are the details:
* Any blogger or author can sign up
* Add your information to the linky below
* Grab the code of the picture below and add it to the side bar of your blog
* Choose a book that is made you sizzle this summer
* Add a mixed drink recipe that you would think would go perfect with your giveaway
* You are responsible for your own giveaway.
* Please list if this is a US/CAN/INT giveaway
* Post should be up on August 15th by 12am
* I will send an email closer to hop date with all the info and codes needed for the hop
If you have any questions, please email me at Taryn@mysecretromancebookreviews.com and I will get back to you as soon as I can.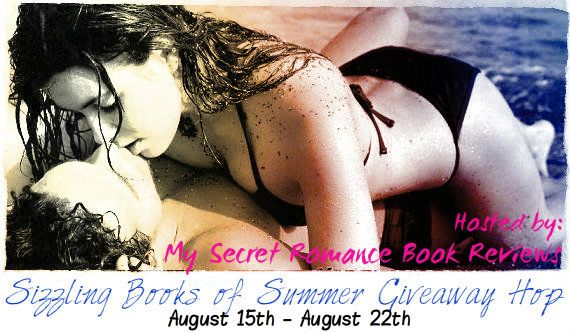 Thanks for signing up for my first ever giveaway hop! xoxox