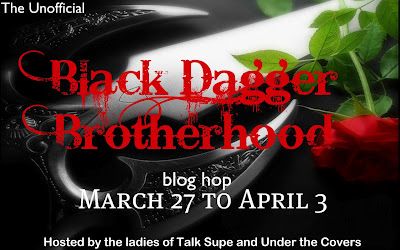 For me, there are no other books or male characters that compare to Z in Lover Awakened. There is something about that mean alpha male bastard with the tortured soul who does something to me every time I read his book. I never get tired of reading his story or any part that he's in. Its not even possible for me to begin to explain my love for his book.....because it renders me speechless every time I try.
Here are some of my favorite parts with Z:
"I was dead until you found me, though I breathed. I was sightless, though I could see. And then you came...and I was awakened."
"What is your name?" she murmured.
He cocked an eyebrow at her and then went back to staring at his brother. "I'm the evil one, in case you haven't figured it out."
"I wanted your name, not your calling."
"Being a bastard's more of a compulsion, really. And it's Zsadist. I am Zsadist."
"I… What are you saying, Zsadist?" she stammered, even though she'd heard every word.
He glanced back down at the pencil in his hand and then turned to the table. Flipping the spiral notebook to a new page, he bent way over and labored on top of the paper for quite a while. Then he ripped the sheet free.
His hand was shaking as he held it out. "It's messy."
Bella took the paper. In a child's uneven block letters there were three words: I LOVE YOU"
"Sometimes your whole life could hinge on a fraction of an inch. Or the beat of a nanosecond. Or the knock on a door."
"She is more beautiful than I have words for. And last night, I was blessed beyond measure to serve her."
"Tohrment spoke. "Bella's brother called. He's tabled the sehelusion request and asked that she stay here for a couple of days."
Z jacked his head up. "Why?"
"He didn't give a reason-" Tohr's eye's narrowed on Z's face. "Oh... my God."
"What the fuck are you looking at?"
Phury pointed to the antique mirror hanging on the wall next to the double doors. "See for yourself."
Zsadist marched across the room, ready to give them all hell. Bella was what mattered-
His mouth went lax at his reflection. With a shaky hand he reached out to the eyes in the old-fashioned leaded glass. His irises were no longer black. They were yellow. Just like his twin's.
"Phury?" he said softly. "Phury... what happened to me?"
As the male came up behind him, his brother's face appeared right beside Z's. And then Wrath's dark reflection showed up in the mirror, all long hair and sunglasses. Then Rhage's star-fallen beauty. And Vishous's Sox cap. And Tohrment's brush cut. And Butch's busted nose.
One by one they reached out and touched him, their big hands gently on his shoulders.
"Welcome back, my brother," Phury whispered.
Zsadist stared at the males who were behind him. And the oddest thought that if he were to let himself go limp and fall backward... they would catch him."
"From out of nowhere, Phury felt an overwhelming tide of guilt, like someone had popped the lid off all
his deepest concerns and his fears for the future of the race. He had to respond to it, couldn't bear the
pressure.
Riding the wave, he found himself saying in a rush, "We live and die for our kind. The species is our first
and only concern. We fight every night and count the jars of thelessers we kill. Stealth is the way we
protect the civilians. The less they know about us, the safer they are. That is why we disappeared."
"Besides, you think I'm not used to hurting? For me, it's home sweet home, my brother."
"The necklace was a good excuse," he murmured.
For what?"
I thought maybe I could go to Charleston and show up at your front door to give this back and maybe… you might let me in. Or something. I was worried that another male would court you, so I've been trying to go as fast as I could. I mean, I figured maybe if I could read, and if I took a little better care of myself, and if I tried to stop being such a mean-ass motherfucker…" He shook his head. "But don't misunderstand. It's not like I expected you to be happy to see me. I was just… you know, hoping… coffee. Tea. Chance to talk. Or some shit. Friends, maybe. Except if you had a male, he wouldn't allow that. So, yeah, that's why I've been hurrying."
His yellow eyes lifted to hers. He was wincing, as if he were afraid of what might be showing on her face.
Friends?" she said.
Yeah… I mean, I wouldn't disgrace you by asking for more than that. I know that you regret… Anyway, I just couldn't let you go without… Yeah, so… friends."
"Go 'head." Those freaky-ass black eyes had stared at Butch with the intensity of a shark. "Crack open that door. Run your little heart out. Run fast, run smart, call for help. Just know that I'll come after you. Like a hearse."
"Sometimes IVs and pills weren't always the best course of treatment for the injured. Sometimes all you needed was the touch of the one you loved and the sound of their voice and the knowledge that you were home, and that was enough to drag you back from
the brink."
"I must confess. Of all of the brotherhood, he was the one I loved first and he remains the one I love the most. For me, he is just the...one."
"The chanting grew louder, deep male voice pumping.
She looked to the brothers, the tall, fierce men who were now part of her life. Wrath pivoted and put his arm around her. Together, they swayed to the rhythm that swelled, filling the air. The brothers were as one as they paid homage in their language, a single powerful entity.
But then, in a high, keening call, one voice broke out, lifting above the others, shooting higher and higher. The sound of the tenor was so clear, so pure, it brought shivers to the skin, a yearning warmth to the chest. The sweet notes blew the ceiling off with their glory, turning the chamber into cathedral, the brothers into a tabernacle.
Bringing the very heavens close enough to touch.
It was Zsadist.
His eys closed, his head back, his mouth wide open, he sang.
The scarred one, the soulless one, had the voice of an angel."
"Sorry to bother you," Bella said over the wailing. "But she wants her daddy."
This is my cast for the Black Dagger Brotherhood. It wasn't easy picking them out....honestly, who could fulfill their roles? This is who I've kind of seen since the beginning though, but with much more muscle. What do you think?
The Mansion
Tohr 2
Tohr 1
Phury
Phury 2 (It's the hair!)
Wrath
V
Z
Rhage
Rehv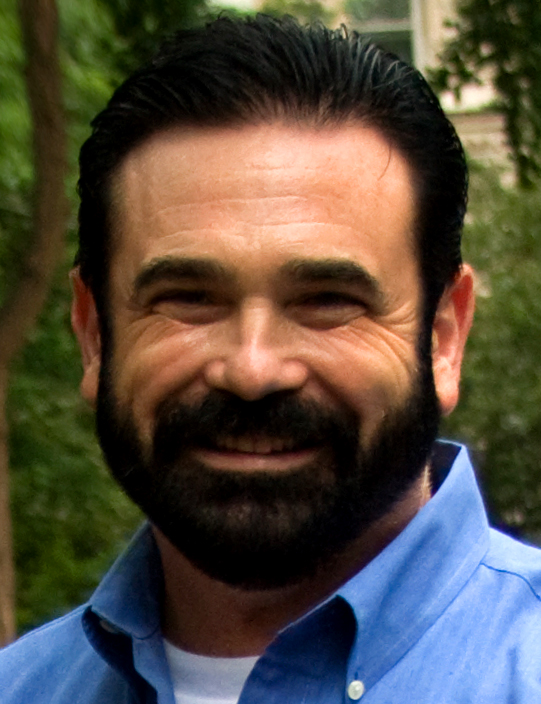 Butch (Yes, Billy Mays is who I've always seen as Butch!)
Quinn
Blay
To be entered in the contest, please answer the question and leave it in the comment section. The winner will receive a brand new paperback copy of Lover Awakened. Of course, if you share this giveaway and post the links with your comment, you will get extra points. PLEASE MAKE SURE TO LEAVE YOUR EMAIL ADDRESS OR ELSE I WON'T BE ABLE TO LOCATE THE WINNER. Winner will be chosen using Random.org on April 4th.Thanks!
QUESTION- Which male is your favorite of the Black Dagger Brotherhood series? When you leave your comment, tell me when and how it was that you came to love him.
For me, it was when Z said, "how about you get off my dick" to Wrath. I was a goner after that. Be careful ladies if you mention Z, my claws come when I hear another female mention his name... :)