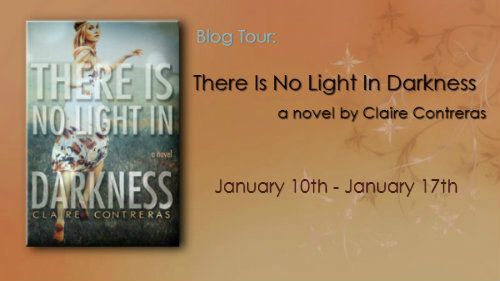 There Is No Light In Darkness is an engaging story of secrets, truth and love. It was a roller coaster of events and emotions that had me hooked from the very beginning.



"I wish I didn't have this strong urge to uncover my past, because with this comes devastation and sorrow that I'm not sure I'm strong enough to relive."


Blake's need to unravel her past is nothing short of easy. Each day she uncovers new information about her upbringing and those close to her. Little by little her questions are being answered as much as they can, but with each piece of evidence opens up a new door of questions. Blake is determined to find out what happened that fateful night when her parents were shot and murdered in front of her eyes. But it's not just Blake who is looking for the truth, it's also her childhood friend Cole.




Cole is in the same predicament as Blake. Their past and how they ended up in the same foster home some how coincide with each other. They're trying to figure out the mysterious link that brought them together while at the same time Blake is doing everything in her power to keep Cole at bay.

Cole and Blake have a magnetic pull to one another that started since they were young, but Blake is realizing that anyone close to her is ripped viciously from her life. So in an effort to keep everyone safe from harm, Blake keeps her distance until she can no longer hold out and caves. Cole has been her rock from the start and being in his arms is like being home.


"I grab him by the back of the neck and pull his face to mine and kiss him deeply. I kiss him to make up for all the years that I've missed out on kissing him. I kiss him like it's the last time I will ever have his mouth on mine."


There is so much that happens in this story I don't know where to begin! So I'll do what I can and not give spoilers away.

Ahhh I love Cole! LOVE LOVE LOVE HIM! He is a new favorite of mine....a sweet jerk. I know, who knew I'd like that! Cole's love for Blake was so beautiful. Even though they were on and off for years, he never stopped loving her. There were times when he slipped and she would torment him with other guys, but in some weird way, they never lost sight of what they had. They both have had traumatic upbringing so they did the best they could with what they were dealt.


"I felt like a bag of hand me downs being tossed from one home to the next."


Just when things are looking up, a phone call changes so much for Blake, and for Cole. It was definitely a gut wrenching call that I felt. It's getting serious now. The phone calls and notes, the prickly feeling that someone is watching is no joke.

The road to truth is a winding and bumpy journey. Sometimes it's rainbows and butterflies and sometimes it's a blow to the heart. It was definitely all that for these two. Secrets, so many damn secrets come out! I couldn't believe my eyes! It's one thing after another for Blake and Cole and I loved that they had each other to lean on when times got rough, because it did- trust me. There were some twists and turns I never saw coming and the ending had me yelling, noooooooooo! All I could think of was how Cole would react to the news. My heart broke for him.

Claire Contreras is another new Independent author I've had the pleasure of reading. Her plot was thick and suspenseful. There was never a dull moment. I'm really looking forward to the second book in this series!
EXCERPT:
I ignored his begging, plugged in my earbuds, and blasted my music mix as loud as I could. I was rubbing my tired eyes as I looked back at the time, it was past midnight and I could barely keep my eyes open. When Alicia Keys started blaring in my ear, I groaned as I pulled the earbuds out, and tossed them on the desk. I loved Alicia Keys—I really did—but every song made me think of him. After I finished printing the paper, I got up to stretch and get water. I unlocked my door and idly wondered if Cole and Aubry were still here. When I opened my door, I found Cole sprawled across the floor directly in front of my room. I stepped over his body and tilted my head to look at him. He was sleeping. He fell asleep outside of my room. What the hell? I tiptoed to Aubry's room and opened the door slowly.
He was sitting by his desk on the other side of the room, so I walked over to him.
"Cole is sleeping on the floor by my door," I said crossing my arms over my chest.
"Yeah, I know. He told me he was tired, so I told him to take the couch, but he told me he was sleeping with you." I rolled my eyes, and he continued. "I told him there was no way in hell you were going to share a bed with him. He said he couldn't sleep under the same roof as you on separate beds. I reminded him that he did it all the time during Christmas, and he said it was hell for him."
I felt an uncomfortable pain in my chest. "What do I do? I can't just leave him there."
Aubry shrugged. "I don't know. If you wake him up, he's going to your bed though."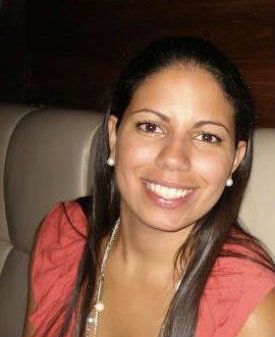 Claire is a random, sarcastic, crazy kind of girl who has no filter. She reads an unhealthy amount of books a month. She loves to write because hates having voices in her head. They drive her crazy and the only way they shut up is if she shares their stories.
Life is short, and it's more bitter than sweet, so she tries to smile as often as her face allows. She enjoys writing happy endings, because life is full of way too many unhappy ones.
She lives in Miami, Florida with her husband, two little boys and three dogs. She's is currently working on the second novel in her series.
Email: CContrerasBooks@gmail.com
Claire is giving away one ebook at each stop. Please leave a comment with your email address to be entered in the drawing. Thanks and Good luck!!