★★★★
Over-all rating? A solid four stars!
★★★★
I seriously can't believe how fast I finished this book- It was

that good! I had never intended to read this story until I heard from a friend that the hero had major jerk potential…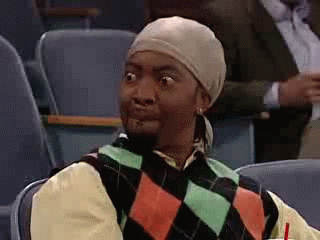 Bing.
Botta.
Boom.


...SOLD!

...That's all it took for me to immediately buy this novel- Lord knows I'm a sucker for that type of hero. (In the book world, at least.) This story had everything that I love in a romance novel:





-A gorgeous bad-boy hero with commitment issues?

Check.
-Emotion? Check.
-Angst? Check.

What's not to love? Both the heroine and hero had family issues from their past that made it difficult for them to open up and trust people. Cassie liked Jack, but she hated everything he represented- His good looks and track record with women was a major red flag for her, so she did the one thing she promised herself she wouldn't do… She fell in love with him. I could relate to Cassie's character and insecurity… After-all, I'm a woman- But I'd be lying if I didn't admit to wanting to throttle her when her insecurities got in the way of her relationship with Jack.

Jack… Jack… Jack…

*sigh*

…The man was a total womanizer- Every man wanted to walk in his shoes and every woman wanted his heart- But for Jack, it was one thing to hook up with someone and then call it a day, but to be off the market completely was something he had never dealt with before. He had never been with a woman who actually took the time to get to know him on a personal level emotionally- It's always been strictly physical with any type of relationship he ever had and nothing or no one had ever swayed him to want to be any different... Until Cassie. She didn't care that he was an athlete; She cared about him as a person. The man might have had jerk potential, but he was truly so sweet at heart.



The supporting cast in this story was wonderful as well- I absolutely adored Cassie's best friend and felt so humbled by Jack's sweet brother, Dean. I'd love to see either character's book in the future! This was my first novel by J. Sterling and it most definitely won't be my last- The only negative thing that I can really say about the story is it lacked in length and was a tad bit predictable, although I definitely had my shocker moments. All-in-all though, I honestly can't say enough good things about The Perfect Game- The character development really helped readers to experience the good and the ugly side of Jack and Cassie's relationship and the hoops and hurdles that they both had to jump through to get their happy ending. No relationship is perfect in the real world, so it was so refreshing to read a story that not only teaches us the importance of love, but forgiveness as well. It may be possible to pitch a perfect game, but relationships don't work that way- And J. Sterling was definitely gifted with the talent to show her readers through her words and writing that it takes commitment, wrong decisions, heartache, and tough times to really appreciate all that you have in life.