Meg Adeio has led a life of isolation—not by choice, by necessity—until one act of heroism forces her out of seclusion. Despite a past shrouded in mystery, Meg is "adopted" by an eclectic group of friends that become the family she never had. Life was good for the first time in…ever.
Or it was until Westly Black reappeared on her doorstep. She knew he was the last man any woman should give her time to—only good for one thing—yet a temptation no woman could deny. Wes might make her life messy, but Meg's eyes were wide open and she had it under control. At least she thought she did.
When past and present collide, loyalties are tested, forcing Meg to sacrifice her future to protect those she loves.
Temper For You is a gripping story of regret, deception, and redemption – filled with raw emotion, sarcastic wit, intrigue, and love's propensity to forgive.
I am on the fence about Temper For You. I am not really sure if I liked it or not. At times I was bored and thinking to myself something needs to happen and like now or I will have to accept defeat and put the book down. Then when the action finally takes place, I was left wondering what did I just read? I think my issue with the book was Meg herself. From the start I felt no connection with her what so ever and even as I read the last words of the book, I still didn't feel anything for her. Now before you automatically begin to assume that I hated the book, let me set the record straight. I didn't, I just didn't love it like I did with the first book in this series.
Meg has issues, lord does she have issues and when the reason behind them are revealed you are like okay, I can see how that could mess a person up but at the same time you wonder how stupid she really is. I won't spoil it and tell what her secrets are but for this reviewer it in a way ruined it for me.
Wes, now yes he is at times an asshole but he isn't all that he seems. I actually really loved Wes and his character once he opened up. I loved how he had come backs for the smart ass crew and didn't cower like some would with the past he has with Sam and Griffen. He really made the book for me.
The rest of the crew played a major part throughout the entire storyline, and while I used to love the Hunterleigh nickname, when adding Grifflo and using it all the time to group the couples in a bad spin off of Bennifer from back in the day it drove me insane. I loved the back and forth that Hunter and Ev still had between them and Sam's highly inappropriate comments and commentary and Griffin being Griffin.
Overall while I didn't love this book in the series, I liked it enough to want to read the next one when it is released. It may be an instance of it being an it's not you it's me type of thing so please do not let that keep you from reading Temper For You, because Genna Rulon is a very talented writer and one that I enjoy reading.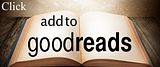 Buy the Books
Amazon
About the Author
Genna Rulon is an up and coming contemporary romance author. During her 15 years in the corporate world, Genna, inspired by her love of reading, fantasized about penning her own stories. Encouraged by her favorite authors, many of whom are indie writers and self-published, she committed to pursuing her aspirations of writing her own novels. Genna was raised in Long Island, New York, where she still resides, surrounded by the most amazing family and friends. Married to a wonderful man, who patiently tolerates her ramblings about whichever book she is currently working on, even feigning interest relatively convincingly! Genna is blessed with two little boys who do their best to thwart mommy's writing time with their hilarious antics and charming extrapolations.
Connect with the Author:
You can find Genna online at: www.gennarulon.com
Be sure to join the mailing list for updates about future books, as well as giveaways, and other fun facts.
Genna would love to hear from you, and will personally respond to all messages!
You can contact her as follows:
Email: genna@gennarulon.com
You can also follow Genna online at
Giveaway
$100 Amazon Gift Card and Signed Book