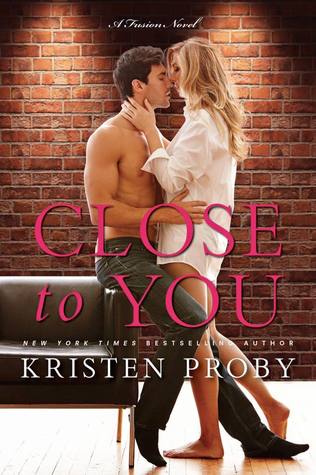 Camilla, "Cami," LaRue was five years old when she first fell in love with Landon Palazzo. Everyone told her the puppy love would fade—they clearly never met Landon. When he left after graduation without a backward glance, she was heartbroken. But Cami grew up, moved on, and became part-owner of wildly popular restaurant Seduction. She has everything she could want...or so she thinks.

After spending the last 12 years as a Navy fighter pilot, Landon returns to Portland to take over the family construction business. When he catches a glimpse of little Cami LaRue, he realizes she's not so little any more. He always had a soft spot for his little sister's best friend, but nothing is soft now when he's around the gorgeous restauranteur.

Landon isn't going to pass up the chance to make the girl-next-door his. She's never been one for romance, but he's just the one to change her mind. Will seduction be just the name of her restaurant or will Cami let him get close enough to fulfill all her fantasies?
Landon and Cami always had a thing for each other. Of course Cami never knew that her feelings were reciprocated. Too young for him at the time, Landon hid his feelings for Cami well. But now after suffering a career ending injury, Landon has returned home...and it's time to get the girl.
These two characters fall into an easy romance, but with their established background it works. Of course at first Cami is weary of Landon's intentions, and she's not quite sure if it's him she can't trust or herself.
Close to You has everything you expect from a Kristen Proby novel. It's full of sweet and sexy. Her men aren't uber alphas, and the women are pretty strong and independent. There was however a moment toward the end that left me questioning a few things, and honestly, I wish the story was a bit longer to explore the feelings that would have been aroused by the situation. Overall though, this was a good addition to the Fusion series.