Christine Edwards is one of my new must buy authors. I'm completely loving her series! She can't write them fast enough for me. Captured in Croatia is just as compelling as the previous books in this series.
Carew is not your typical heroine. She's tough, trained, and deadly. The only problem is she met her match in Zoran. She's also lucky that Zoran took an interest in her or she would have been dead. Instead she ends up prisoner of the very sexy, very hot Zoran.
The chemistry between Zoran and Carew is HOT! I was loving every minute of it. But this is not just an erotic story about a man and woman. There's some danger, intrigue and suspense. Christine Edwards wove a story that had me on the edge of seat. I couldn't wait to see what happened. How would they get out of trouble? How would they fine their HEA? Would they find their HEA?
I'm eagerly waiting on the next book from Christine Edwards! I'm ready for it!
• 1 Digital Copy of CLAIMED IN CANADA
•
1 Digital Copy of
NAUGHTY IN NORWAY
•
2 Digital Copies of
NABBED IN NEW ZEALAND
•
2 Digital Copies of CAPTURED IN CROATIA
**NOTE: All books can be read as standalones.
a Rafflecopter giveaway
Having trouble accessing the giveaway? Here is a direct link!
About the Author:
Erotic Romance Author Christine Edwards grew up in the Deep South on Hilton Head Island, SC. At an early age she developed a passion for the arts that led her to earn a bachelor's degree in Art History from the College of Charleston in South Carolina. Christine has a special place in her heart for reading and writing erotic tales. She continues to publish stories that immerse readers in exotic and realistic geographic settings amid interesting subcultures of adult life.

Within the vein of BDSM romance, her main focus is on loving, multi-faceted relationships involving intense alpha males and feisty heroines. She adores snow skiing, traveling the world, and spending time with her amazing family. Christine currently resides in the sleepy coastal town of Beaufort, SC.
Social Links:
Website
●
Twitter
●
Facebook
●
Goodreads
● Fanny Press
Buy Links:
Amazon
● B&N
● Smashwords
Tour Coordinator: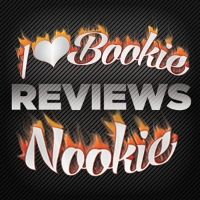 Please check out the other stops on this tour:
View the entire schedule of the tour HERE.
This post contains Affiliate Links.